We may earn a small commission if you sign up for a service or product from this page. This does not affect our rankings and it does not cost you anything. Learn more about how we make money and our review process on our advertising disclosure page.
Most robo advisors charge an annual fee between 0.25% and 0.50%. This is still much cheaper than human financial advisors, but the fees can still eat away at your earnings in the long term. Fortunately, a few robo advisors offer their services completely free – that is, 0.0%! You can't beat that price.
Several other robo advisors charge a fee, but it's small and typically worth the cost. We think those are just as important to consider as the free services, as they might better fit your overall investment and financial goals strategy.
We've researched and gathered a list of the best free and low-cost robo advisors and tools that offer money management and robo-advising for free or cheap, which we go into detail below. However, if you want a quick summary, here are your three best bets:
Best Overall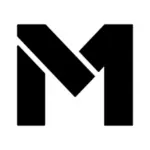 100% Free Forever
Very Customizable
Low ($100) Minimum Investment
Easy for Beginners & Experts
Socially-Responsible Portfolios
Runner-Up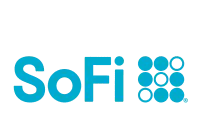 100% Free Forever
Low Minimum ($1)
Many Other Financial Products
Good for Beginners
Access to Financial Advisors
Best for Beginners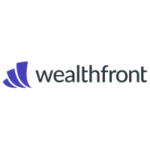 $5,000 Managed Free
Low Annual Fee (0.25%) after that
Very Easy to Use
Socially-Responsible Portfolios
Excellent Financial Planning Tools
We may earn a small commission from sales generated from these links.
Best Free & Low-Cost Robo Advisors in 2023
Overview:
M1 Finance: 100% Free
Sofi Automated Investing: 100% Free
Wealthfront: Free for the first $5,000, then 0.25%
Fidelity Go: Free for up to $25,000, then 0.35%
Schwab Intelligent Portfolios: 100% Free
Vanguard Digital Advisor: Free for 3 months, then 0.20%
Betterment: 0.25% for Digital Plan, 0.40% for Premium
Empower: Free Financial & Investing Dashboard
Quick Highlights:
Start investing with $100
Invest and rebalance your portfolio automatically
Build a custom stock portfolio
M1 Finance started in 2014 and quickly became one of the best free robo advisors for both first-time and seasoned investors. They provide the tools you need to invest the way you want and grow your wealth, fee-free.
M1 Finance stands out as one of the best overall robo-advisors and is number one in free robo-advising.
You can open an account with $0, and start trading with $100, which is one of the lowest minimums available.
You'll also love the pie investment templates that make investing with M1 unique. Each slice of the pie represents your various investments. You can choose from nearly 100 expert-built pies or customize one using a combination of thousands of different stocks. The pies make it easy to view the investment allocations and performance at a glance.
M1 has a great mobile app for Apple and Android with a 4.6/5 rating, so you can check the status and growth of your investments on the go. M1 Finance also comes with portfolios for socially responsible investing.
We think M1 Finance is among the best overall free robo advisors for most investors.
---
Quick Highlights:
Start investing with $1
Access to financial advisors
A portfolio that's fully managed for you
"Best Overall Robo Advisor" by RoboReport
SoFi (Social Finance, Inc.) aims to help people reach financial independence. SoFi offers a range of financial resources, including refinancing, crypto, loans, personal finance management tools, and active investment accounts.
We're focused on robo-advisors, so we will review the automated investing plan, which boasts no management fee and a minimum investment of just $1.
SoFi makes money by providing loans and other paid resources, which allows them to offer a free robo-advisory service. With Automated Investing, your account will be managed, diversified, and rebalanced for you.
When you set up your Automated Investing account, you choose from one of five investment strategies ranging from moderate to aggressive. SoFi will invest your money in ETFs based on your short or long-term goals and review your account quarterly. SoFi will rebalance your account if the investments aren't meeting your goals.
---
Quick Highlights:
Manage up to $5,000 for free
5.0% APY Cash Account
$500 account minimum
Wealthfront is one of the biggest and best robo-advisors in the world.
Wealthfront charges a 0.25% management fee, but you can invest up to $5,000 for free when you sign up with our link.
With Wealthfront, you can build a custom, diversified portfolio of low-cost ETFs and open various account types for retirement, education, and everything else. You can also earn 5.0% APY on the money you save in a Wealthfront Cash Account, which is significantly higher than the 0.53% APY national average.
Wealthfront offers tax-loss harvesting for every member, which lowers your tax bill while maintaining your investment strategy. They also provide a personal finance dashboard that helps you manage your financial accounts in other banks and investment platforms, including other robo advisors. They offer additional advanced investing tools if you have over $100,000 invested with them.
Wealthfront is very good for long-term financial planning, as its dashboard offers simple, easy-to-use tools to help you plan for your financial future.
---
Quick Highlights:
Free up to $25,000, then 0.35%
Unlimited 1-on-1 Coaching Calls
Hybrid robo advisor
Fidelity is one of the biggest investment firms in the world, managing over $4.5 trillion in assets under management (AUM). Their latest robo advisor, Fidelity Go, is, in our opinion, a highly underrated service.
Despite their user interface and website looking like it hasn't been updated since the early 2000s, this automatically-managed account offers something unique in the automated-investing world – a completely free robo advisor for balances up to $25,000, and only a $10 minimum investment.
For balances over $25,000, you get access to unlimited coaching calls with a human financial advisor, making Fidelity Go a hybrid robo advisor.
Your portfolio will be invested in Fidelity Flex mutual funds, which do not charge management fees. This means you can keep your expenses low, but this account will only be limited to Fidelity funds.
Fidelity doesn't offer checking, savings, loans, credit cards, or other services commonly provided by some of the more modern robos, but keeping these accounts separate is not bad.
---
Quick Highlights:
Automatic tax-loss harvesting available
Robo-advisor monitors your portfolio daily
Various account types to choose from
Schwab Intelligent Portfolios is a fully-automated and free robo-advisor that doesn't charge any management fees or transaction costs.
Schwab will build your investment portfolio, monitor it, and rebalance it as needed. The biggest downside is the minimum initial investment of $5,000, which is higher than most mainstream robo advisors, both free and those that charge management fees.
When you start, you will set your goals, asset allocation, and risk tolerance. Based on how you build your portfolio, some will be kept in a cash account that pays you interest. Schwab IP will also invest your money in low-cost ETFs.
Schwab offers tax-loss harvesting for accounts with more than $50,000, which saves you money by offsetting your realized gains, although we think the minimum investment for the feature is a bit high.
You will also have access to human financial advisors, so If you have any questions about your investment portfolio, you can chat for free.
---
Quick Highlights:
90 Days Free, Then Only 0.20%
Offers ESG (socially responsible) Portfolios
Best for Retirement Planning
Vanguard is truly a behemoth in the investing world, with a massive $7.2 trillion in assets under management (AUM.) It's no wonder then why they offer a wide array of investment products, including not one, but two robo advisors.
Vanguard Digital Advisor is a traditional low-cost robo advisor supporting taxable and retirement accounts. It also has a personal finance dashboard allowing you to connect other investment and bank accounts so it can calculate your financial goals properly, and you can get a holistic view of your financial health.
Vanguard Personal Advisor Services is their hybrid robo-advisor offering, which costs 0.30% annually but includes human financial planning advice for those who don't want to give too much control to the machines.
We find Vanguard DA to be a great, inexpensive, and high-quality robo advisor, but keep in mind that unlike many other robo advisors (listed above,) they do not offer any other financial services such as checking or savings accounts, loans, or credit cards; they are strictly limited to investing. This isn't bad, though, as you can trust the Vanguard team to have your investment accounts in focus.
---
Quick Highlights:
Excellent Overall Robo Advisor
Cash Account with 4.75% APY
Retirement planning, crypto, & socially-responsible investing
We really like Betterment. In fact, we consider them up there with Wealthfront as one of the best robo advisors available. They're also one of the biggest, with $33.8 billion in AUM as of 2022.
The only reason they're not higher on this list is that we wouldn't particularly call them "cheap," and there's no option for a free service.
This isn't a bad thing, though; the relatively low 0.25% management fee gives you a lot of value, including a slew of automatically-managed investment options, a high-yield cash account offering 4.75% APY, a checking account, retirement planning, tax loss harvesting, crypto investing, socially-responsible investing, and more.
Note that the 0.25% only applies if your balance is $20,000 or higher across all Betterment accounts, or if you set up recurring deposits of $250 or more. Otherwise, it's $4 per month.
If you have over $100,000 invested with Betterment and want a human touch, they offer their hybrid robo advisor service (they call it "Premium") for an additional 0.15% per year.
Betterment might be your best choice if you want a good, all-in-one financial and automated investment platform with a solid track record.
---
Quick Highlights:
Free retirement planner
Track all of your finances in one app
Save money on 401(k) fees
While Empower (formerly Personal Capital)'s free service isn't a robo advisor (their paid service is,) we're very impressed with the free offering, considering it our overall favorite personal finance dashboard. They offer retirement planning, budgeting, and a 401(k) analyzer. You can sync all your mortgage and investment accounts to get a 360-view of your cash flow and net worth.
The free money management tools that Empower offers are similar to Mint and You Need a Budget. Their app lets you see where your money is coming from and going, allowing you to cut down unnecessary spending and increase your net worth.
Empower's paid robo-advisor service is best suited for high-dollar investors, but everything they offer for free is too good to ignore.
The service is accessible via a free mobile app to view, monitor, and change your financial portfolio on the go. The interface is easy to understand, and first-time users will find it easy to keep track of their investments.
To learn about everything Empower offers, check out our full review or sign up for free on their website.
Free & Cheap Robo Advisors Compared
| Robo Advisor | Fee | Minimum | Read More |
| --- | --- | --- | --- |
| M1 Finance | 100% Free | $100 | Visit |
| Sofi Automated Investing | 100% Free | $1 | Visit |
| Wealthfront | Free up to $5,000, then 0.25% | $500 | Visit |
| Fidelity Go | Free up to $25,000, then 0.35% | $10 | Visit |
| Schwab Intelligent Portfolios | 100% Free | $5,000 | Visit |
| Vanguard Digital Advisor | 90 Days Free, then 0.20% | $3,000 | Visit |
| Betterment | 0.25% – 0.40% or $4/month | $0 | Visit |
| Empower | 100% Free Tools | $0 | Visit |
Best Free & Cheap Robo Advisors Comparison
Are Free Robo Advisors Really Free?
Well, yes and no. Many offer premium paid services in addition to their free service (a "freemium" model,) while others might hold a larger share of your portfolio in funds or cash that earn them interest on your money. You'll often still pay fund management fees, although those are usually minimal, as most robo advisors keep your investment in low-cost funds. "Free" means you aren't paying the robo advisor a management fee.
Conclusion
There are many fantastic free and low-cost robo advisors and financial tools in​ 2023 that can save you money and grow your investments. Finance technology (aka FinTech) has continued advancing, and we're looking forward to the development of new apps and investing tools.
If you're looking for a free or cheap way to maximize your investments without doing much work, any of the options above will suit you perfectly.
Frequently Asked Questions
What's the Best Free Robo Advisor?
There is no one "best" free robo advisor; everybody has different financial and investing goals, so you need to figure out which service is best for you. Read the above and determine which robo advisor is best for your individual situation.
What is the Cheapest Robo Advisor?
While it could easily be argued that any of the free robo advisors listed above are inherently the cheapest, we'll answer the question directly. The cheapest robo advisors, except for the free options, are Vanguard Digital Advisor at 0.20% and Wealthfront at 0.25% (with the first $5,000 managed for free). We believe that Wealthfront fits most investors' needs, as they're far more full-featured than Vanguard's cheap option.
What's the Average Fee for a Robo Advisor?
Robo advisors range from Free (0.00%) to 1.0% annual fee, but most fall within the 0.25% to 0.50% fee range. All of the robo advisors listed in this article are between free (0.00%) and 0.25%.
Are there any Free Robo Advisors?
Yes, several robo advisors are free, including M1 Finance, SoFi Automated Investing, and Schwab Intelligent Portfolios. Others are free up to a certain balance, such as Wealthfront ($5,000), and Fidelity Go ($25,000).
Will Robo Advisors Replace Financial Advisors?
Robo advisors will replace some financial advisors, but there are many reasons that some investors would need a human financial advisor, including complex and individual financial situations and more complicated planning. Hybrid robo advisors are a combination of algorithmic and human financial planning, which include the best of both worlds for a low fee.