We may earn a small commission if you sign up for a service or product from this page. This does not affect our rankings and it does not cost you anything. Learn more about how we make money and our review process on our advertising disclosure page.
Most robo advisors charge an annual fee between 0.25% and 0.50% (with some being higher and some lower.) This is still much cheaper when compared to human financial advisors, but the fees can still eat away at your earnings in the long term. Fortunately, there are a few robo advisors that offer their services completely free – that is, 0.0%! You can't beat that price.
So, how do they make money? Many offer premium paid services in addition to their free service (a "freemium" model,) while others might hold a larger share of your portfolio in funds or cash that earn them interest on your money. We touch on those details later.
We've researched and gathered a list of the best free robo advisors and tools that offer money management and robo-advising for free:
Best Overall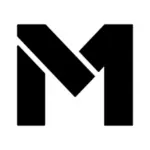 M1 Finance
100% Free Forever
Very Customizable
Low ($100) Minimum Investment
Easy for Beginners & Experts
Socially-Responsible Portfolios
Runner-Up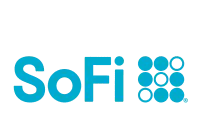 SoFi Automated Investing
100% Free Forever
Low Minimum ($1)
Many Other Financial Products
Good for Beginners
Access to Financial Advisors
Best for Beginners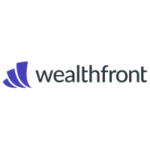 Wealthfront
$5,000 Managed Free
Low Annual Fee (0.25%) after that
Very Easy to Use
Socially-Responsible Portfolios
Excellent Financial Planning Tools
We may earn a small commission from sales generated from these links.
Best Free Robo Advisors in 2022
Quick Highlights:
Start investing with $100
Invest and rebalance your portfolio automatically
Build a custom stock portfolio
M1 Finance started in 2014 and quickly became one of the best free robo advisors for both first-time and seasoned investors. They provide the tools you need to invest the way you want and grow your wealth fee-free.
M1 Finance stands out as one of the best overall robo-advisors and is number one when it comes to free robo-advising.
You can open an account with $0, and start trading with $100, which is one of the lowest minimums available.
You'll also love the pie investment templates that make investing with M1 unique. Each slice of the pie represents your various investments. You can choose from nearly 100 expert-built pies, or you can customize one of your own using a combination of 6,000 different stocks. The pies make it easy to view the investment allocations and performance at a glance.
M1 has a great mobile app for Apple and Android with a 4.6/5 rating, so you can check the status and growth of your investments on the go. M1 Finance also comes with portfolios for socially responsible investing.
We think M1 Finance is the best overall free robo advisor for all investors, big or small.
---
Quick Highlights:
Start investing with $1
Access to financial advisors
A portfolio that's fully managed for you
SoFi (Social Finance, Inc.) is on a mission to help people reach financial independence. SoFi offers a range of financial resources including refinancing, loans, personal finance management tools, and investment accounts.
We're focused on robo-advisors, and will review the automated investing plan, which boasts no management fee and a minimum investment of just $1.
SoFi makes money by providing loans and other paid resources, which allows them to offer a free robo advisory service. With Automated Investing, your account will be managed, diversified, and rebalanced for you.
When you set up your Automated Investing account, you will choose from one of five investing strategies that range from moderate to aggressive. SoFi will invest your money in ETFs based on your short or long-term goals and review your account quarterly. SoFi will rebalance your account if the investments aren't meeting your goals.
---
Quick Highlights:
Manage up to $5,000 for free
2.55% APY Cash Account
$500 account minimum
Wealthfront is now one of the biggest and best robo-advisors in the world. According to their founder, Daniel Carroll, they increased their assets under management by 100% in 2019, from $10B to $20B.
Wealthfront charges a 0.25% management fee, but you can invest up to $5,000 for free when you sign up with our link.
Wealthfront has developed software that manages your investments for you. You will build a custom diversified portfolio of low-cost ETFs and open a variety of account types for retirement, education, and everything else.
Wealthfront offers tax-loss harvesting for every member, which lowers your tax bill while maintaining your investment strategy. They also offer a personal finance dashboard that helps you manage your financial accounts in other banks and investment platforms, including other robo advisors.
You can also earn 2.55% APY on the money you save in a Wealthfront Cash Account, which is significantly higher than the 0.06% national average.
---
Quick Highlights:
$1 account minimum
Goal-based investing
The basic account is 100% free
Axos Invest is a free robo-advisor that's perfect for beginner investors. Axos provides automated investing at no cost.
When you open an Axos Invest account, you will complete a brief survey and set your financial goals. The free plan that Axos offers a portfolio of 21 ETFs that your money will be invested in based upon your risk tolerance.
You can choose to upgrade your account for $3 per month and gain access to more ETFs (exchange-traded funds) and build a custom investment portfolio. Axos also offers tax-loss harvesting for 0.24% of your total account value with a max of $20 per month.
We found that Axos is best for investors who want to set and reach savings goals. Axos users will provide their annual income, net worth, and age, and then set milestones they want to achieve.
These milestones can be building a rainy day fund or building up investments for retirement.
Once you set your goals, Axos Invest will buy partial shares of stock that align with your goals. Axos will keep track of your investments and automatically rebalance them as needed.
---
Quick Highlights:
Automatic tax-loss harvesting available
Robo-advisor monitors your portfolio daily
Various account types to choose from
Schwab Intelligent Portfolios is a fully-automated and completely free robo-advisor. They don't charge any management fees or transaction costs.
Schwab will build your investment portfolio, monitor it, and rebalance it as needed. The biggest downside is the minimum initial investment of $5,000, which is higher than most mainstream robo advisors both free and those that charge management fees.
When you get started, you will set your goals, asset allocation, and risk tolerance. Based on how you build your portfolio, some of your portfolio will be kept in a cash account that pays you interest. Schwab will also invest your money in low-cost EFTs.
Schwab offers tax-loss harvesting for accounts with more than $50,000, which saves you money by offsetting your realized gains, although we think the minimum investment for the feature is a bit high.
You will also have access to human financial advisors, so If you have any questions about your investment portfolio, you can chat for free.
---
Quick Highlights:
No minimum deposit
Personalize your investment portfolio
Automatic dividend reinvestment
Wealthsimple was one of Canada's biggest robo-advisors before its entrance into the U.S. in early 2017. Wealthsimple has no minimum deposit and will manage up to $10,000 for free for the first year when you sign up with our link.
Wealthsimple is different from the other robo advisors because it's not free forever. After the first year, or when your account goes over $10,000, there's a management fee of 0.4 – 0.5% per year, depending on which account type you have. Wealthsimple Basic is for accounts worth $5,000 to $100,000 and runs 0.50%, while Wealthsimple Black drops to 0.40% annually and is for $100,000+ accounts. Black comes with a slew of extra features that you can read about in our full Wealthsimple review.
Wealthsimple is also a socially-responsible robo-advisor that gives you the ability to invest in values-based companies. They are fully automated and perfect for hands-off investors with large taxable accounts.
Read our full review of Wealthsimple, and then give them a try using our link so you can invest up to $10,000 for free.
---
Quick Highlights:
Free retirement planner
Track all of your finances in one app
Save money on 401k fees
We're very impressed with Personal Capital's free service. They are one of the best robo-advisors that offer retirement planning, budgeting, and a 401k analyzer. You can sync all your mortgage and investment accounts to get a 360-view of your cash flow and net worth.
The free money management tools that Personal Capital offers are similar to Mint and You Need a Budget. The Personal Capital app lets you see exactly where your money is coming from and going to, allowing you to cut down unnecessary spending and increase your net worth.
Personal Capital's paid robo-advisor service is best suited for high-dollar investors, but everything they offer for free is too good to ignore.
The service is accessible via a free mobile app to view, monitor, and change your financial portfolio on the go. The interface is easy to understand, and first-time users will find it easy to keep track of their investments.
To learn about everything Personal Capital has to offer, check out our full review or sign up for free on their website.
Conclusion
There are many fantastic free robo advisors and financial tools in​ 2022 that can save you money and grow your investments. Finance technology (aka FinTech) has continued advancing, and we're looking forward to the development of new apps and investing tools.
Read our comprehensive robo advisor reviews if you want to learn about and compare all of the best robo advisors.