We may earn a small commission if you sign up for a service or product from this page. This does not affect our rankings and it does not cost you anything. Learn more about how we make money and our review process on our advertising disclosure page.
Are you looking to start your investment journey in 2023? A robo advisor is an excellent option for those who are new to investing. With user-friendly interfaces and low fees, these platforms make it easy for beginners to start investing with confidence.
To help you decide, we've compiled a list of the top five robo advisors for beginners in 2023.
If you're looking for a quick list of the best robo advisors for new investors like yourself, here they are:
Best Overall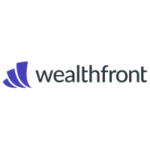 Low Annual Fee (0.25%)
$5,000 Managed Free
Socially-Responsible Portfolios
Very Easy to Use
Excellent Financial Planning Tools
Honorable Mention
No minimum deposit
$4/month or 0.25% Fee
No trade or transaction fees
Excellent financial tools
Socially-Responsible Portfolios
Best Free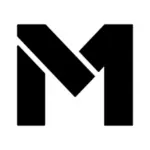 100% Free Forever
Very Customizable
Low ($100) Minimum Investment
Easy for Beginners & Experts
Socially-Responsible Portfolios
We may earn a small commission from sales generated from these links.
What makes a robo advisor good for beginners?
When reviewing robo advisors, we evaluate their features, management fees, customer support, historical returns, and flexibility. While it's important for a good robo advisor to have those qualities, there are some additional criteria important to beginner investors, such as its sign-up process, fees, minimum balances, and additional features that can assist in achieving their goals.
Beginning investors face challenges like information overload, questions, and a lack of capital, which can stop them from investing. The best robo advisors can help with overall financial planning, including retirement preparation, savings growth, and easy, hands-off investing, building the confidence of inexperienced investors toward their investment objectives.
What we look for in a good robo advisor for beginners:
Easy to use and understand
Low minimum investment
Good customer support
Low management fees
Before You Get Started
Whenever you decide to start investing, there's some risk involved – whether it's $100 or $100,000. You can take a few steps to ensure that you choose the right robo-advisor.
Determine your risk tolerance. Risk tolerance is the amount of financial risk someone is comfortable taking. People with a high risk tolerance are okay with taking more risk for potentially higher returns, while people with a low risk tolerance prefer less volatile investments that prioritize capital preservation. Understanding your risk tolerance is important for making investment decisions that align with your financial goals and values. Don't worry if you don't know yours yet – when you sign up for a robo advisor, they will help you determine your risk tolerance and suggest an investment portfolio that matches your goals.
Prepare your initial deposit. Some robo advisors require a minimum investment of $5,000 or more, while others allow you to start investing with only $1. It's better to start with any amount than none at all, so if you don't have a big chunk of cash to invest, find a robo advisor with a low minimum investment. All of the robo advisors listed here have a low minimum deposit requirement.
Best Robo Advisors for Beginners
Here are our 5 top picks for the best robo advisors for beginner investors: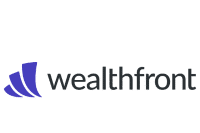 Best for Beginners & Financial Planning
Account Minimum: $500
Management Fee: 0.25%
$5,000 managed free
Free financial planning tools
Wealthfront is one of the largest robo advisors in the U.S., offering great features for beginners. The sign-up process is easy, and you don't need investment experience to build a portfolio that matches your investment goals. When you sign up, Wealthfront suggests a portfolio with a risk tolerance level between 1 and 10, which you can accept or adjust.
The investment portfolios are comprised of low-cost Exchange-Traded Funds (ETFs), and most account types are available. Wealthfront offers Traditional, Roth, and SEP IRAs, 401(k) Rollovers, 529 College Savings, and Individual, Joint, and Trust accounts.
Wealthfront has a low annual fee of 0.25%. Most robo advisors charge more than that, and human financial advisors typically cost 1-2%. To open an investment account with Wealthfront, you need a minimum deposit of $500.
Wealthfront doesn't offer human financial advice, but its customer support team is available via phone and email support if you need technical help. Overall, Wealthfront provides a user-friendly investment platform and fits within most budgets.
Wealthfront also has a great high-yield Cash Management account with a very high APY that can replace your checking account, and a stock trading app available if you decide to become more active with your investing.
Wealthfront is the best robo advisor for beginners, hands-down.
Pros
$5,000 managed free (with our link)
Excellent Free Financial Planning Tools
Free Personal Finance Dashboard
Free Tax-Loss Harvesting
Free Stock Trading
Cons
No Human Advisors Available
Less Personalized Approach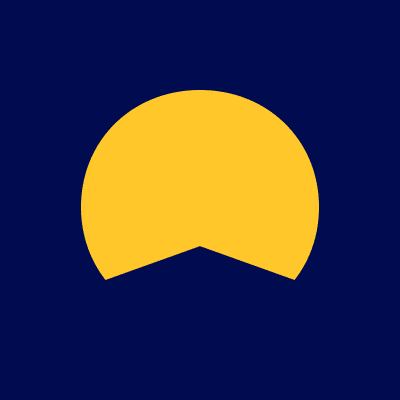 Best for Over $20k
Account Minimum: $0
Advisory Fee: $4/month or 0.25%
Tax-loss harvesting+
Betterment is a robo-advisor designed to help you meet your financial goals - whether saving up for college, your first house, or retirement 40 years later. Betterment offers investors a diversified portfolio that will align with their financial goals and values.
Betterment offers two types of plans: Digital and Premium. With Betterment Digital, you get automatic rebalancing, tax-coordinated portfolios, and access to Cash and Checking accounts. This plan is offered with no minimum balance.
The annual fee for this plan used to be 0.25%, no matter the balance, but now, you only get this pricing if your balance is higher than $20,000 or if you auto-invest $250 monthly.
The Premium plan provides more in-depth financial guidance, but with a $100,000 minimum investment and a 0.40% fee, it's not ideal for new investors.
Betterment provides advice on saving for retirement, saving for big financial decisions like buying a new house or a new car, and choosing the best IRA.
If you have more than $20,000 or can auto-invest $250 per month or more, Betterment's low fees, great options, many account types, and options to grow make it one of the best robo advisors on the market. They also offer a great high-yield Cash account with a high APY and no minimum balance.
While we do think that a recurring monthly investment of $250 or more is an excellent idea for anyone who can afford it, not everybody can. For example, if you only have $500 to invest, your annual fee is around 10%! This is why Betterment is no longer our top pick for beginner investors since it only makes sense for those with more to invest.
We still believe it to be an excellent service, but it is no longer affordable for those without more money to invest.
Pros
Low 0.25% Fee (if you can afford it)
High-Yield Cash Account
Socially Responsible & Crypto Investing
Life Goal & Retirement Planning
Cons
$4/month fees for smaller accounts
No Direct Indexing Available
No Borrow / Margin Loans Available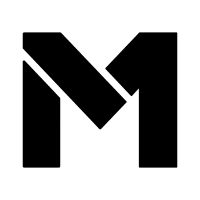 Best Free Robo Advisor
Account Minimum: $100
Management Fee: None
Unique "Pie" Investing Concept
Extremely Flexible
M1 Finance is one of our favorite free robo advisors and has earned a spot on many of our top lists. It offers an excellent automated investment platform at no cost and additional financial and investment tools to help you manage your money.
M1 Invest stands out from platforms like Robinhood or WeBull because you don't have to select which stocks or bonds to buy. This can be helpful for those who lack knowledge about the stock market and may be hesitant to invest due to the associated risks. A platform that can assist with investment decisions can be quite useful.
M1 Invest offers investment pies, which are portfolios of stocks, bonds, and ETFs created by experts. You can choose from pre-built pies based on your risk tolerance or build a custom one from thousands of individual stocks. Automatic deposits can be set up, and the platform will automatically rebalance your portfolio to keep you on track with your goals.
M1 Finance offers taxable and joint account options, including Roth, Traditional, and Rollover IRAs. You can open a free individual account with $100, but a retirement account requires a minimum of $500. The platform lacks tax-loss harvesting and has limited customer support. The Invest platform is easy to use and allows you to invest in individual stocks and bonds, which most robo-advisors don't offer.
M1 also offers a high-yield checking account that earns you a respectably high APY.
M1 Finance is a great way to get started investing for free, but the platform is powerful and takes a bit of a learning curve.
Pros
Zero Fees - Completely Free
Socially-Responsible Investment Options
Highly-Customizable Portfolios
"Pie" Investing Concept is Unique
All-in-One Financial Platform
Cons
No tax loss harvesting
Limited customer support
Must have M1 Plus for the best rates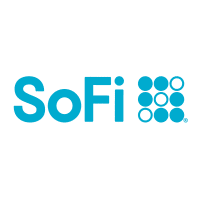 Best Multi-Financial Product
Account Minimum: $1
Management Fee: None
Many other great financial products
SoFi (Social Finance, Inc.) offers a wide range of financial resources, including refinancing, loans, personal finance management tools, and investment accounts. The SoFi Auto Invest robo advisor offers an automated investing plan with zero fees and a minimum investment of just $1. All the additional tools help new investors with every area of their finances.
When you set up your SoFi Automated Investing account, you can choose from five investing strategies ranging in risk level from moderate to aggressive. SoFi will invest your money in ETFs based on your goals. SoFi will also review your account quarterly and rebalance your account if the investments aren't meeting your goals.
SoFi is an excellent platform for new investors because there is no minimum balance management fee. You can invest as little or as much as you want and get support from the SoFi team. You can also get discounts for other services that SoFi offers, like business loans, refinancing, and insurance policies.
Considering there are no management fees, the level of customer service and financial planning tools that SoFi offers are impressive. SoFi provides support via live chat, phone, or a scheduled 30-minute financial planning call. Access to financial planning can give you the confidence you need to take the first steps in investing, and it's always free.
Pros
Zero management fees
$1 minimum investment
Automatic rebalancing
Great for beginner investors
Fully-managed portfolios
Cons
No tax-loss harvesting
Limited portfolio customization
No socially responsible investing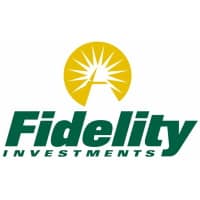 Best for Under $25,000
Account Minimum: $10
Management Fee: Free up to $25,000, then 0.35%
Fidelity is Very Reputable
Hands-Off Investing
Fidelity Go, the robo-advisor from one of the world's largest investment firms, is often overlooked despite its unique and high-quality offering, especially for beginner investors.
With a user interface and website that may appear outdated, the platform offers a free robo-advisor service for balances up to $25,000 and a minimum investment of only $10.
Only after your account reaches a balance over $25,000 does Fidelity Go begin charging an annual management fee of 0.35%. You then can access real human financial advisors to assist in their financial planning goals, making Fidelity Go a hybrid robo advisor. This is great if you're nervous about giving up the human touch.
Fidelity Go only invests in Fidelity Flex mutual funds, which have no management fees, but the account is limited to Fidelity funds only. It does not offer other services such as checking, savings, loans, or credit cards, unlike some more modern robos, but this separation has its benefits if you don't want all of your accounts in one place.
Pros
Unlimited Access to Human Advisors
Free up to $25,000, then 0.35%
Very Low-Cost Mutual Funds
Low $10 Minimum Balance
Fidelity is Highly-Trusted
Cons
No Access to Human Advisor Below $25,000
No Financial Products or Tools
No Tax Loss Harvesting
Frequently Asked Questions
Are Robo Advisors Good for Beginners?
Yes, robo advisors offer a low-cost and low-maintenance way to invest in the stock market without requiring investors to have extensive knowledge or experience in investing. With a good robo advisor for beginners, investors start with a low initial investment and benefit from automated portfolio management that automatically adjusts to their investment goals. Many robo advisors also provide educational resources and tools to help beginners learn more about investing.
What's the Best Robo Advisor for Beginners with Little Money to Invest?
Wealthfront is the best robo advisor for you if you don't have a lot of money to invest yet. Their low $500 minimum balance is great for smaller investors, and they manage your first $5,000 free of charge (with our link). After that, their fees are only 0.25%, no matter how high your balance.
What is the Cheapest Robo Advisor?
There are several free robo advisors such as M1 Finance, SoFi, and Fidelity Go (up to $25,000). Vanguard Digital Advisor has a very low fee of only 0.20%, but the minimum investment is $3,000. Wealthfront comes up next at only 0.25% on balances over $5,000 (no fees before that amount).
Which is Better, a Robo Advisor or ETF?
Robo advisors and Exchange-Traded Funds (ETFs) are two different investment options, and the choice between them depends on your investment goals and personal preferences. Robo advisors use algorithms to create and manage investment portfolios, making investing easier and more accessible for beginners, but they usually charge higher fees. ETFs are investment funds that trade like a stock and offer diversification, low fees, and transparency, making them popular with investors who want more control over their portfolios. In fact, most robo advisors use ETFs as part of their investment strategy.
Conclusion
Investing your hard-earned money as a novice can be a daunting task. The first steps can be the most challenging, and it's crucial not to make impulsive decisions. To begin, identify your top priorities and what matters most to you. Is it low fees, a low minimum investment, or a hands-off, no-stress approach? Once you have a clear idea of your needs, it's time to select a robo advisor that aligns with your goals.
We highly recommend robo advisors for novice investors as they can assist in successful investing and achieving financial goals. By choosing the right robo advisor, you can take control of your investments and be on your way to financial success.
Any of the best robo advisors for beginners listed above will be a good choice, with Wealthfront winning out as the top choice from nearly everybody, as long as you don't need access to a human financial advisor or certified financial planners for your financial plan.
Disclaimer: BestRoboAdvisors.org may earn a small commission if you sign up with one of these services through the links provided. This does not affect our rankings or opinions in any way. Read our Advertising Disclosure page for more information.