We may earn a small commission if you sign up for a service or product from this page. This does not affect our rankings and it does not cost you anything. Learn more about how we make money and our review process on our advertising disclosure page.
If you're a new investor, choosing the right robo advisor platform for you is essential. The number of different options can quickly become overwhelming, but you want to make sure it's a simple, uncomplicated platform that fits your needs.
We've found the best robo-advisors for new investors, based on their fees, the sign-up process, ease of use, and customer service.
If you're looking for a quick list of the best robo advisors for new investors like yourself, here they are:
Best Overall & Free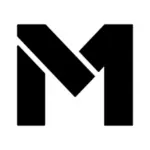 M1 Finance
100% Free Forever
Very Customizable
Low ($100) Minimum Investment
Easy for Beginners & Experts
Socially-Responsible Portfolios
Best for Beginners
Betterment
No minimum deposit
Flexibility for hands-on investors
Low (0.25% - 0.40%) Annual Fee
No trade or transaction fees
Excellent financial tools
Runner-Up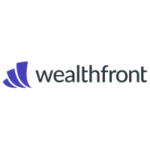 Wealthfront
Low Annual Fee (0.25%)
$5,000 Managed Free
Socially-Responsible Portfolios
Very Easy to Use
Excellent Financial Planning Tools
We may earn a small commission from sales generated from these links.
What makes a robo advisor good for beginners?
When we review robo-advisors, we look at various aspects, including the features offered, fees and account minimums, customer service, historical returns, flexibility, and more. The unique features of robo-advisors can make one an excellent choice for certain investors and not the right choice for others.
Since we're focused on new investors, we reviewed the sign-up process, how easy it is to get started, the minimum balances, and the extra features to help investors reach their goals. There are a few common challenges that new investors face. Information overload, unanswered questions, and a lack of available capital can hold them back from investing or cause them to make unwise decisions.
Using a robo-advisor will help you prepare for retirement, grow your savings, and invest with ease. The right robo-advisor can help you invest with confidence, even if you have no experience, and you'll get closer to your financial goals.
Before you get started
Whenever you decide to start investing, there's some risk involved—whether it's $200 or $100,000. There are a few steps you can take to ensure that you're choosing the right robo-advisor.
First, you should determine your risk tolerance. Risk tolerance is an investor's willingness to accept losses. When investing, there is a balance between risk and reward. If you have a lower risk tolerance, you'll likely experience slow and steady growth. Higher risk tolerance can bring in more gains, but if you experience any losses, they will likely be larger. Don't worry if you don't know yours yet – when you sign up for a robo advisor, they will help you determine your risk tolerance and get a suggested portfolio that matches your goals.
Next, you will need to have an initial deposit set aside. Some robo advisors require a minimum investment of $5,000 or more, while others allow you to start investing with only $1. It's better to start with a smaller amount than not start at all, so if you don't have a big chunk of cash to invest, find a robo-advisor with a low minimum investment.
Best Robo Advisors for Beginners
Here are our 5 top picks for the best robo advisors for beginner investors:
1. M1 Finance
Highlights:
Zero management fees – 100% Free
Invest in individual stocks and bonds
Start investing with $100
Invest in fractional shares
M1 Finance is our favorite overall robo advisor and has earned a spot on many of our top lists. M1 Finance has quickly snowballed since its start in 2015, doubling from $1B in assets under management to $2B in six months. M1 has attracted hundreds of thousands of new investors in 2022 alone because they offer an excellent investment platform at no cost.
What makes M1 Invest different from an investment platform like Robinhood or WeBull is that you don't need to choose which stocks or bonds you want to purchase. A lack of knowledge about the stock market can keep people from making investments. Any time you invest your money, there is a risk, so a platform that can help you make decisions is valuable.
M1 Invest gives you the option to invest in expert-built investment pies. These pies are a small portfolio of stocks, bonds, and ETFs put together by investors. You can invest in a pre-built pie based on your risk tolerance or choose from thousands of individual stocks to build your custom pie. You can set up automatic deposits to your investment account, and your portfolio will be rebalanced to stay on track with your goals.
M1 Finance comes with the standard taxable and joint account options, including Roth, Traditional, and Rollover IRAs. You can open an account for free and can start investing in an individual account with $100. You'll need a minimum of $500 to open a retirement account. The two downsides to M1 are the lack of tax-loss harvesting and limited customer support. The Invest platform is easy to use, and it gives you the freedom to invest in individual stocks and bonds—a feature most robo-advisors don't offer.
---
2. Betterment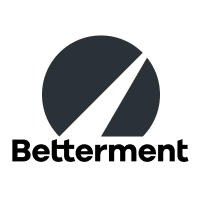 Highlights:
No minimum deposit
Tax-loss harvesting+
Access to licensed financial experts
Betterment is a robo-advisor that's designed to help you meet your financial goals—whether that's saving up for college, your first house, or retirement 40 years down the road. Betterment offers investors a diversified portfolio that will align with their financial goals and values. 
Betterment offers two types of plans: Digital and Premium. With Betterment Digital, you get automatic rebalancing, tax-coordinated portfolios, and unlimited access to expert human advice. This plan is offered with no minimum balance and only costs 0.25% annually, which is among the lowest fees you'll find for a robo-advisor. The Premium plan provides more in-depth financial guidance, but with a $100,000 minimum investment and a 0.40% fee, it's not ideal for new investors. You can always upgrade down the road.
Betterment provides valuable advice on saving for retirement, saving for big financial decisions like buying a new house or a new car, and choosing the best IRA. You get all of these features with no minimum balance, and it only costs 0.25% per year; much less than you'd pay for a traditional financial advisor.
Betterment's low fees, no minimum deposit, and in-depth financial guidance from a human fiduciary make it an excellent option for new investors.
---
3. Wealthfront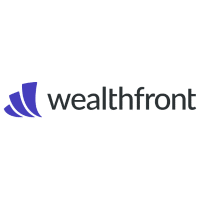 Highlights:
$5,000 managed free (with our link)
Free financial planning tools (Path)
Tax-loss harvesting plan
Wealthfront is one of the largest robo-advisors in the U.S., and they offer features that are great for beginners. The sign-up process is easy. You don't need any investment experience to start building a portfolio that matches your investment goals. When you sign up, Wealthfront suggests a portfolio with a risk level between 1 and 10.
The investment portfolios are comprised of low-cost ETFs, and there are various account types available. Wealthfront offers Traditional IRAs, Roth IRAs, SEP IRAs, 401(k) Rollovers, 529 College Savings, Individual, Joint, and Trust accounts. If you're not sure what the best option is for you, Wealthfront's financial planning tools will help.
Wealthfront has a comparably low annual fee of 0.25%. The average fee for a robo-advisor is around 0.35%, and a financial advisor typically costs 1–2%. To open an investment account, you will need to start with a minimum deposit of $500. But in the meantime, you can also open a Cash Account that earns 3.30% interest and has no minimum balance or fees.
Wealthfront doesn't offer any human financial advice, but their customer support team is available via phone and email support if you need technical help. Overall, Wealthfront provides a user-friendly investment platform and fits within most budgets.
---
---
4. SoFi Automated Investing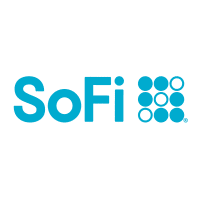 Highlights:
Start investing with $1
No management fees
Access to financial advisors
A portfolio that's fully managed for you
SoFi (Social Finance, Inc.) is on a mission to help you reach financial independence and security. SoFi offers a wide range of financial resources, including refinancing, loans, personal finance management tools, and investment accounts. The SoFi robo-advisor offers an automated investing plan with zero fees and a minimum investment of just $1. All of the additional tools help new investors with every area of their finances.
When you set up your SoFi Automated Investing account, you can choose from one of five investing strategies that range in risk level from moderate to aggressive. SoFi will invest your money in ETFs based on your goals. SoFi will also review your account quarterly and rebalance your account if the investments aren't meeting your goals.
SoFi is an excellent platform for new investors because there isn't a minimum balance or management fees. You can invest as little or as much as you want and enjoy support from the SoFi team. You can also get discounts for other services that SoFi offers, like business loans, refinancing, and insurance policies.
Considering there are no management fees, the level of customer service and financial planning tools that SoFi offers are impressive. SoFi provides support via live chat, phone, or a scheduled 30-minute financial planning call. Access to financial planning can give you the confidence you need to take the first steps in investing, and it's always free.
---
5. Wealthsimple
Quick highlights
No minimum deposit
Personalize your investment portfolio
Access human financial advice
Wealthsimple was one of Canada's biggest robo-advisors before entering the U.S. in early 2017. Wealthsimple has no minimum investment and will manage up to $10,000 for free for the first year when you sign up with our link. The management fees are slightly higher, but we think what Wealthsimple offers is worth the cost.
What makes Wealthsimple stand out is the easy access to on-demand advice from real human beings. You can manage your accounts easily on their website and app. But, if you're unsure, help is available to every client whenever they need it. Robo-advisors usually leave the financial suggestions to algorithms, which reduces costs. Still, it's nice to have a person available when you need some extra help.
Wealthsimple also offers a free Investing Master Class video series that helps new investors understand their personal finances and investments in a jargon-free, easy-to-understand way. They go above and beyond in giving you everything you need to make educated financial decisions.
There's no minimum investment required, so you can start investing with $1 or $1,000. For accounts between $0–$100,000, there is a 0.50% management fee, and the fee drops to 0.40% for accounts over $100,000. Wealthsimple offers several investment accounts for Canadians and U.S. residents designed to meet your specific needs and risk tolerance.
Conclusion
As a novice investor, taking the first steps is the most challenging part. Investing your hard-earned money is a big deal and not something you should do on a whim. We recommend identifying your top priorities and choosing the robo-advisor that best matches your needs.
Some investors don't want to pay any fees or want a low minimum investment to start small. Other investors want access to financial advisors that can give them advice for their unique circumstances. We're confident that a great robo advisor can help you invest successfully and reach your financial goals.
Disclaimer: BestRoboAdvisors.org may earn a small commission if you sign up with one of these services through the links provided. This does not affect our rankings or opinions in any way. Read our Advertising Disclosure page for more information.