We may earn a small commission if you sign up for a service or product from this page. This does not affect our rankings and it does not cost you anything. Learn more about how we make money and our review process on our advertising disclosure page.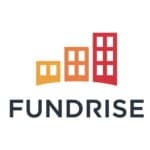 Fundrise
Who is Fundrise Best For?
Fundrise is best for both accredited and
non-accredited
passive real estate investors, especially if you're just starting out. With a minimum investment of only $10, Fundrise is one of the most accessible real estate investing platforms on the market. Since investments into Fundrise are relatively illiquid, this platform is primarily for long-term investors.
Pros
Excellent Historical Returns
Easy to Use Website
Huge Property Portfolio
Very Low Minimum Investment
Available to all Investors
Cons
Complicated Plans
Investments are Illiquid
Real estate investments have proven to be lucrative throughout the years. They can experience growth, minus the erratic fluctuations and stringent capital requirements often involved with the stock market. Given that it's highly resistant to market volatility, it's no wonder why real estate investing attracts all kinds of investors.
While investing in real estate is generally safer, it can also be more tedious. Real estate investments often include copious amounts of paperwork and toil, unlike the stock market, which is optimized for digital and mobile.
Fortunately, some platforms greatly aid in simplifying and maximizing both the processes and returns of passive real estate investing.
Fundrise is one such platform that has gained tremendous popularity thanks to its very low minimum investment requirement and user-friendly website, which hosts all the tools you'll need to start building a solid portfolio.
Annual Fee
1.0%
Minimum Investment
$10
AUM (Assets Under Management)
$3.1 billion
Free Version
No
Headquarters
11 Dupont Circle NW, 9th Floor
Washington, DC 20036
Desktop App
Yes
Mobile App
Yes
Socially-Responsible Investing
No
Customer Support
Live support via email
Email

[email protected]

Promotion
$50 in free shares
How Does Fundrise Work?
The true power of Fundrise lies in the intuitive design of its investment system. To keep up with the trends, Fundrise has adopted a more digital approach to investors – portfolio creation and management are purely online and accessible on both PC and mobile (via app). To start, create a Fundrise account, then choose which investment plan best suits your current financial standing and goals.
Fundrise offers a diverse selection of investment packages, with a relatively low barrier of entry of only $500. There are five packages to choose from, which are more attractive to high-risk investors at $10,000 and $100,000, respectively.
Fundrise primarily invests in online REITs (eREITs), eFunds, and an Interval Fund. It focuses on resources based on your selected package and investment plan. Choosing the Basic package and beyond also enables your portfolio to invest via IRA, with greater degrees of control for asset allocation the higher the package gets.
Those comfortable with a hands-off experience will also find it convenient to know that all five packages include auto-invest. Starter and basic accounts also don't have early redemption penalties.
Fundrise provides a simple and easy online real-estate investment platform accessible to any investor, be they experienced high-risk takers who want to maximize returns or investment neophytes who are too busy to oversee their portfolios actively.
Who Can Invest in Fundrise?
Both accredited and non-accredited investors can invest with Fundrise for a minimum of $10.
Fundrise Fees & Pricing
Fundrise prides itself on eliminating as many unnecessary fees as possible. Despite premium offers for big investors, the platform wishes to provide a level playing field for those of average and below-average wealth through multiple low-cost investment opportunities.
To start, Fundrise has a relatively high asset management fee of 0.85%. This covers the company's operational expenses as they invest directly, cutting out any 3rd-party costs.
Fundrise also charges an additional small advisory fee of 0.15% for unaccredited investors. Annually, that's a 1% service fee, which is roughly $5 for a $500 investment package.
Remember when we said that Fundrise dove into optimizing user experience? Well, here it is showing. Because the platform handles all investing directly, compared to other platforms that use third-party services, which bloats pricing, Fundrise aimed to remove as many minute investment barriers and nuances as possible to benefit potential investors.
Is Fundrise Legit? 
Yes. Fundrise is one of the oldest and largest crowdfunding real estate investing platforms. Founded in 2010, the company has over $3.1 billion in assets under management.
Fundrise also submits regular reports to the Securities and Exchange Commission for all its REITs and funds, meaning that it is one of the more publicly transparent players compared to most of its closely-guarded private competitors.
Fundrise Historical Returns & Performance
Fundrise's historical performance has been well above the market average. Our own portfolio has performed better than expected, especially in the bear market of 2022. While all US Public REITs had an annual loss of -25.10% in 2022 (and the S&P 500 dipped -18.11%), Fundrise returned an average of 1.5% for its clients.
Fundrise posts real-time client performance on their performance page, updated daily:
The Biggest Benefits of Using Fundrise
Low Investment Minimums
Fundrise wants to be accessible to all income classes. As such, your options to get started are not gated behind having to have a specific income to meet platform thresholds. Creating a portfolio is also open to accredited and unaccredited investors alike.
Flexible Investments
Fundrise lets you choose from five packages and five investment programs, sure to be tailored based on your financial goals and current status. The platform also adds the benefit of easily obtaining an IRA account.
User Optimized
Fundrise has a straightforward and easy-to-use website. Especially with investors born of an older generation, the shift to digital portfolio creation and management can sometimes prove to be enough of a barrier for them to steer clear of site-based investing. However, Fundrise made it a point to focus on its user interface and navigation, making its website and apps easily understandable to both digitally native and non-native users.
Open to All Investors
Whether you're a novice with no experience and time or a seasoned veteran looking to limit-test an already diversified portfolio, Fundrise is a promising avenue where old and new players can grow their investments. No career or income-specific profile is needed here.
The Fundrise iPO
This first-of-its-kind internet Public Offering allows investors to purchase an ownership stake in Fundrise. To invest in the Fundrise iPO means that you'll also be investing directly in its parent company, Rise Companies Corp., as you'll essentially be purchasing its shares.
Who Is Fundrise Best For?
Though Fundrise is open to investors from all walks of life, specific investor types would surely benefit more from the channels and tools offered by the platform. Below are some, to name a few.
Long-term Investors
The platform's relatively low-risk and stable fund performance is more in line with investors who have a long-term outlook and are looking to build their wealth. Those concerned with capital appreciation and looking to develop a hefty sum in the next 10+ years should consider this platform.
Diversified Investors
Fundrise allows investors to select from several packages and plans designed to allocate funds to achieve the best growth possible. An assortment of eREITS, eFunds, and the Interval Fund gives investors more choices outside of stocks and bonds.
Investors with Due Diligence
Despite the optimized interface and website and app designs, the complex core investment plans require due diligence to grasp and use to one's advantage fully. Unlike other platforms with clear-cut, bare-bones investment plans, though you can leave it to auto-invest, you won't maximize on Fundrise's projects unless you do sufficient reading and research.
Is Fundrise Suitable For Everyone? 
Some stand to gain a lot from Fundrise, while others may find its services lacking. Let's find out who Fundrise is best for.
Experienced Real Estate Investors
Veterans and seasoned investors know how to actively seek out platforms that offer as much as real estate investment can give passive income. That said, though the company mainly deals in REITs, which are not the most optimal growth choice, their eREIT's management team lacks experience.
Novices 
Though a well-learned investor can often clash with the investment plans offered by the platform, a completely new player will have difficulty fully grasping the complexity and rationale behind said plans. It's not really about losses but more about not fully maximizing what is offered.
Liquidity
Fundrise offers returns from short to long-term investments. With its supplemental income plan, your assets are geared towards creating an attractive and consistent income stream through the dividends mainly generated by income-producing real estate.
Likewise, those looking to capitalize on their returns after a long time will find their long-term growth plan more attractive as it pools assets more towards fund and capital appreciation and total returns. Such initiatives are usually over ten years or more.
While the plans appear lucrative, the bread and butter of the platform, eREITs, are non-publicly traded, meaning they're also highly illiquid and are at risk of higher value loss.
The Interval Fund is perhaps the platform's most liquid option and is notably larger than most of its other funds (able to hold more assets). The Interval Fund grants you improved access to your money through quarterly repurchase offers. Unlike their eREITs and eFunds, no penalty is incurred in quarterly liquidating Interval Fund shares.
Conclusion
Fundrise, though not the best choice for everybody, is undoubtedly a good one whether you're looking to start a portfolio or continue building and diversifying those you already have.
Despite being one of the older companies, their acclimation towards providing a practical and accessible digital real estate investment space is no small feat. Their ability to stay relevant despite heavily relying on a highly illiquid asset should be testimony enough of their credibility and expertise.
While low investment minimums and the availability of flexible investment options are strong draws, bear in mind that their investment offerings are complicated and require due diligence to appreciate and leverage fully.
As with all investments, Fundrise, good as it may be, is not a one-size-fits-all. It boils down to what you intend to achieve and what you are prepared to do. The platform has the means, and you have the resources; together, both can surely generate wealth.
Open an account with Fundrise for only $10 (with $50 in free shares) and start your real estate investment journey.
Frequently Asked Questions
What is Fundrise's Minimum Investment?
You can open a Fundrise Starter portfolio for as low as $10. Though not as comprehensive, it at least provides access to real estate investing, and check out the platform before investing more.
However, if your focus is more on long-term growth, then it's recommended that you start with at least the Basic plan at $1,000. This grants you access to the platform's auto-invest feature and is more advantageous in providing you with numerous low-cost investment options.
Is Fundrise a REIT?
Fundrise primarily specializes in a subcategory of REIT called an eREIT. Fundrise investments are typically categorized under non-publicly traded REITs. All eREITs are REITs, but not all REITs are eREITs.
Does Fundrise Have a Mobile App?
Yes, available for both Android and Apple devices. Go to the App Store or iOS store to download.
Is Fundrise insured?
No, Fundrise is not insured by the FDIC, nor is it a member of SIPC. FDIC insurance mainly covers banks and provides a safety net should your bank or saving institution ever go out of business. SIPC protects investment accounts in the event of a brokerage failure, but since Fundrise does the investing directly, it also does not have SIPC coverage.
If you're concerned about losing your invested money, know that you still keep your stocks and investments even if Fundrise goes out of business. The investment themselves will serve as collateral to safeguard against unforeseen financial crises.
What is the Availability of Fundrise's Customer Service?
Fundrise offers customer support Monday-Friday, 9 am-5 pm Eastern Standard Time (EST). You can also reach out to them via email at [email protected].
How long should you invest in Fundrise?
Fundrise recommends a minimum investment horizon of at least five (5) years, although some investments may have longer or shorter horizons.
Can you really make money with Fundrise?
Yes, most Fundrise customers have a positive return on their investment with Fundrise. You can see accurate data above, in the Performance & Returns section.
Can you lose money with Fundrise?
Yes, just like with all investments, there's a small chance you could lose your money. Don't invest more money than you can lose in any one platform or investment.
Does Fundrise Pay Dividends?
Yes, Fundrise pays dividends quarterly. While they do not guarantee a dividend payment, our account has received ours four times yearly since we started investing with Fundrise in 2016.