We may earn a small commission if you sign up for a service or product from this page. This does not affect our rankings and it does not cost you anything. Learn more about how we make money and our review process on our advertising disclosure page.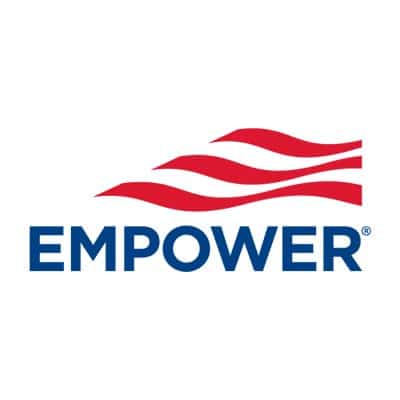 Empower Personal Cash
Cons
No Debit Card or ATM access
Limited account services
0.53% APY. This is the current national average interest rate on savings accounts. Sounds bad, doesn't it?
Well, it is.
That's why there's been a surge in the popularity of high-yield cash management accounts offered by many popular robo advisors. These high-yield accounts typically earn around 20-30x the national average.
What is Empower Personal Cash?
Empower (formerly Personal Capital) is known for its human-assisted hybrid robo advisor, wealth management services, and free money management tools. Personal Cash is the company's high-yield cash management account with no monthly fees, no minimum balances, and no transaction limits. However, you don't get a debit card, so you can only transfer your money online.
Empower Personal Cash competes with a handful of other high-yield cash accounts offered by popular robo advisors and a few other banks.
Empower Personal Cash's biggest competitors would be the Cash Management accounts of Betterment, Wealthfront, and M1 Finance. We compare those accounts below.
Competitive Interest Rates
One of the most important factors to consider when looking for a savings account is its APY. You don't want your rainy day fund going down the drain when your APY doesn't even keep up with inflation (estimated at 7.68% in 2022, but predicted to drop in 2023). In this regard, Empower's Cash Management Account is a worthy competitor at 4.70%. If you're already an Empower Advisor client, you get an automatic 0.05% APY increase in that rate – a little bonus for being loyal.
While it's not the highest interest rate out of the high-yield cash accounts offered by robo advisors, it's not the lowest either, and Empower is a very highly regarded brand with some other great features we'll get into below.
Interest accrues daily and is paid out monthly.
Zero Fees
One of the best parts of the Empower Personal Cash account is no fees. It's very common for banks to charge account holders a monthly fee, transaction fees, or other hidden fees for various services.
But since banks use these fees as part of their revenue, how can Empower afford to offer no fees at all? The Cash account does not provide some of the standard services banks offer on savings accounts.
For example, with Empower Personal Cash, there aren't any physical branches, and you don't have any ATM services or bank cards (yet). However, you get unlimited deposits and withdrawals, which can save a lot of money on fees.
Is Empower Personal Cash Safe?
Just like with other bank accounts, money in your Empower Personal Cash account will be insured by FDIC. Here's the good news; the amount of insurance you receive with Empower is significantly higher than what you receive with most other banks.
For most, bank accounts will be insured by FDIC for up to $250,000 for each account you own. While this is adequate for most people, high-net-worth individuals will need more.
This is where Empower comes in. Your Cash account is insured for up to $2 million, and if you have a joint account, that amount can increase to $4 million! This is because Empower is in partnership with six different program banks.
Each of these banks offers FDIC insurance of up to $250,000. With Empower, the money you deposit will be stored with one or more of these banks, and the money in them earns interest and gains eligibility for FDIC insurance.
Since each bank receives the same amount of your deposit, you get assurance from all of them. For example, if your balance is spread across three program banks, each of the banks can assure you up to $250,000, giving you a total insurance of $750,000. High-net-worth individuals can take advantage of this system.
No Minimum Balance
Empower Personal Cash is a high-yield cash management account. Nevertheless, it is possible to find banks that offer higher rates on their savings solutions. So how is Empower different?
In some cases, the banks that offer a higher rate have a tiered interest rate. This means that your APY will grow based on your account balance. Some banks will also require a minimum balance before you can earn eligibility for a higher interest rate.
Empower Personal Cash does not ask for a minimum opening balance. Regardless of the amount you have, you are still eligible for a Cash account, and you'll still get the same interest rate. This is in line with the high-yield cash accounts other robo advisors offer.
Things to Look Out For
Regardless of the benefits of the Empower Personal Cash account, there are a few things that you should be aware of:
High-Yield Cash accounts aren't technically savings accounts; the company you have the cash account through isn't actually holding your money.
Although they're working on it, you won't be getting a debit card or have access to ATMs with the Cash account.
The account operates on bank sweep. This means that your money may be spread between several banks, so you get that extra FDIC insurance. The disadvantage is that it can take a few days to carry out deposits, transfers, and withdrawals.
To open an account, you need to be at least 18 years old, a US citizen or resident, and not be subject to IRS backup withholdings.
High-Yield Cash Management Accounts Comparison
| | | | | |
| --- | --- | --- | --- | --- |
| | Empower | Wealthfront | Betterment | M1 Finance |
| Interest Rate* | 4.70% | 5.0% | 4.75% | 3.30% |
| Fees | None | None | None | $95/year |
| Debit Card | No | Yes | Coming | 1% Cash Back |
| Insurance | $2 million | $2 million | $2 million | $250,000 |
| | Learn More | Learn More | Learn More | Learn More |
*Rates are variable and subject to change. Accurate as of May 2023.
How to Sign Up
Go to the Empower Personal Cash website
Click on "Open your account"
Enter your name, email address, and password to create an account
Click on "Next"
Enter your Zip code and phone number to verify your account, then click on "Next"
Empower will then bring you through the onboarding process where you enter your age, retirement age, savings, and other financial information to create a personalized account for you.
Conclusion
The Empower Personal Cash account is one that we think is worth considering. While it doesn't earn quite as high of an interest rate as some other robo advisors' high-yield savings accounts, Empower offers some other very good services, such as free Financial Tools and an excellent free Personal Finance Dashboard.
If you're already a customer of one of the other popular robo advisors that offer a high-yield savings account (such as M1 Finance, Wealthfront, or Betterment), we suggest looking into their accounts for the simplicity of having everything in one place.
Otherwise, you can't go wrong with Empower's great tools, no fees, and high APY.
---
FAQ
What is the Empower Personal Cash Interest Rate?
Currently, the APY is 4.70% for everyone, and 0.05% higher for robo-advisor clients.
Is Empower Personal Cash Safe?
Yes – due to their eight partner banks, Empower is able to offer $2 Million in FDIC Insurance. Their platform is very well-known, time-tested, and trusted by many high-net-worth clients.
Do I get a debit card with Cash?
Not yet, this is something they are working on for the future.
Where do I login to Empower Personal Cash?
You can log into your Empower account by following this link.
What about their Free Personal Dashboard and Robo Advisor?
You can read our full, constantly-updated Empower review here, which covers everything the offer, including Empower's Wealth Management services.