We may earn a small commission if you sign up for a service or product from this page. This does not affect our rankings and it does not cost you anything. Learn more about how we make money and our review process on our advertising disclosure page.
As the robo-advisor market continues to grow, it can offer services that meet your specific needs. We've looked at the specifics of each robo-advisor and found the best ones for investors with a higher net worth and more to invest.
These five robo-advisors are an excellent choice for individuals who are looking to manage $100,000 or more.
This article will discuss the highlights, main features, and benefits that specifically benefit wealthier investors. We've also linked some in-depth reviews if you'd like to learn more about a specific advisor.
Best Overall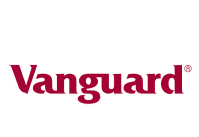 Vanguard Personal Advisor Services
$50,000 account minimum
0.30% Annual Fee
Personalized financial plan
Access to Human Advisors
Best Hybrid Robo Advisor
Best Financial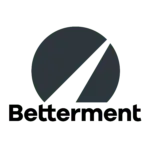 Betterment
$100,000 Account Minimum
0.30% - 0.40% Annual Fee
Human Financial Advice
Excellent Banking Features
Socially-Responsible & Crypto Investing
Hands-Off Investing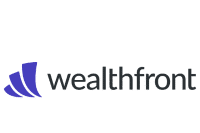 Wealthfront
Low 0.25% Annual Fee
Best Hands-Off Investing
Stock-Level Tax Loss Harvesting
Smart Beta Available
Risk Parity Available
We may earn a small commission from sales generated from these links.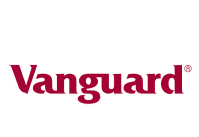 Vanguard Personal Advisor Services
Financial Planning, Management, and Advice
Account types supported:
Taxable
Joint
Roth IRA
Traditional IRA
Rollover IRA
SEP IRA
Simple IRA
Trust
Quick Overview:
$50,000 account minimum
Personalized financial plan
Access to human advisors
Vanguard Personal Advisor Services (PAS) combines the power of robo-advisors with human financial advisors. Vanguard has been a trusted investment service for years, and the Personal Advisor Services, which launched in 2015, now manages $243 billion.
When getting started with Vanguard PAS, there is an onboarding process that can take a week or two. With most robo-advisors, you fill out a short survey to determine your goals and risk tolerance. Vanguard wants to take some extra time to get to know you and set you on the right track.
You will schedule a meeting over the phone or on video chat to talk to a financial advisor. Then you'll get a personalized plan that considers all of your investments and 401(k) 's outside of your PAS account.
Vanguard PAS is perfect for investors with long-term goals, who want to be more involved, and want to add a human touch to a robo-advisor service.
Why Vanguard PAS is excellent for high net worth investors:
The Vanguard PAS fee structure is what stands out to us. The annual management fee starts at 0.30% and goes down to 0.05% for accounts with over $25 million in managed assets.
What could be better:
Compared to other robo-advisors and finance technology, Vanguard doesn't offer the best mobile app. If you love checking up on your investments on your phone, it might feel like Vanguard is a step behind. But this is certainly not a deal-breaker.
Sign up for Vanguard PAS today
---
The Smart, Modern Way to Invest
Account types supported:
Taxable
Individual
Joint
Traditional & Roth IRAs
SEP IRA
Trust Accounts
Quick Overview:
$100,000 account minimum
Advice on investments outside of Betterment
Professional guidance on life events
Betterment is a robo-advisor that just celebrated ten years of success in 2020. They have helped over 700,000 customers save money and grow their investment portfolios. Betterment offers a variety of investment management and money-saving tools.
In this review, we're going to focus on the benefits of Betterment Premium, which is the robo-advising service for accounts over $100,000.
Betterment Premium offers all of the Basic plan features, plus in-depth advice on all of your investments and access to professional human advisors. The fees for Betterment Premium start at 0.40% for the first $2M, and 0.30% for any funds over $2M.
With a premium plan, Betterment fiduciaries offer unbiased financial advice when you get married, have children, or plan to retire. You can also create a plan for your 401(k), real estate, and other investments outside of Betterment.
Why Betterment is great for high net worth investors:
Betterment is one of the simplest robo-advisors, offering a quick and easy startup process. We found that Betterment Premium is a perfect combination of simple hands-off investing and professional financial advice when you need it.
What could be better:
Betterment Premium might not be the best choice if you want more in-depth planning and advice. They are more focused on using technology and algorithms to manage your investments. The fiduciaries should be considered a bonus for high net worth investors, rather than the main draw.
Sign up for Betterment today.
---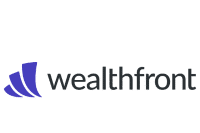 Wealthfront
Robo-Investing for Millennials
Account types supported:
Individual and joint taxable accounts
Trusts
Traditional & Roth IRAs
SEP IRAs
Rollover IRAs
Quick Overview:
Stock-level Tax-Loss Harvesting
0.25% Advisory Fees
Great for hands-off investing
Wealthfront is one of the largest robo-advisors, managing over $26 billion in 2022. We found Wealthfront to be an excellent overall choice. They offer many extra benefits to investors with over $100,000 in managed assets.
Wealthfront stands out for offering a low advisory fee of 0.25% and is best for investors who are looking for hands-off portfolio management.
When you open a Wealthfront account, you will complete a quick survey to determine your investment goals.
When you have over $100,000 in your Wealthfront account, you can access stock-level tax-loss harvesting (called Direct Indexing,) and risk parity. Direct Indexing is an enhanced tax-saving strategy that looks at individual stock losses and can lower your tax bill at a greater level. Risk parity is a more advanced asset allocation strategy that better aligns your portfolio with your investment goals.
Smart Beta is available for accounts of over $500,000. Smart Beta analyzes more factors when looking at stocks in your portfolio. This leads to higher returns and tax efficiency across your investments.
Why Wealthfront is great for high net worth investors:
Wealthfront's flat, low fee of 0.25% can save you a lot of money on fees. When your portfolio is over $100,000, you have access to premium features at no extra cost. Wealthfront's service also makes managing your investment portfolio very simple. Their software-only solution keeps your investments on the path towards growth while keeping your fees and taxes low.
What could be better:
Because Wealthfront has taken a software-only approach, your portfolio will be less personalized. That's a good thing if you want to be less involved, which is the main benefit of robo-advisors; it's the ultimate set-it-and-forget-it approach. Still, we suggest other options if you want more control over your portfolio.
Sign up for Wealthfront today.
---
Personal Capital
Get to Know Your Money
Account types supported:
Non Retirement accounts
Roth & Traditional IRAs
Rollover IRA
SEP IRA
Trusts
Cash account (not charged management fee)
Quick Overview:
$100,000 account minimum
Free financial tools
Excellent tax strategy
Personal Capital has gained widespread popularity with the free financial tools they offer. In this post, we're going to focus on the premium wealth management services that Personal Capital provides.
Personal Capital's Wealth Management services have a minimum account balance of $100,000. There are three levels of investment management services based on the account balance: Investment Services, Wealth Management, and Private Client. You can compare these plans side-by-side and see what they offer here.
Similar to Vanguard PAS, Personal Capital offers access to human financial advisors by phone and email. During your first call, you will discuss your investment goals, build a tax-efficient portfolio, and more.
Overall, Personal Capital offers some of the best wealth management. The add-ons for Private Clients with $1M+ in investment assets are noteworthy and go above and beyond the average robo-advisor.
Why Personal Capital is great for high net-worth investors:
The tax-loss harvesting strategy that Personal Capital offers is excellent. It can save you money by offsetting realized capital gains. Personal Capital also offers private equity and hedge fund review, and estate, tax, and legacy portfolio construction to their Private Clients.
What could be better:
Personal Capital's fees are higher compared to other robo-advisors. The fees start at 0.89% and go down to 0.49%, depending on your account balance.
---
Wealthsimple
Investing on Autopilot
Account types supported:
Taxable
Traditional & Roth IRA
SEP IRA
Rollover IRA
Joint
Trust Accounts
Individual and joint Non-Retirement accounts
Quick Overview:
Wealthsimple Black offers lower fees
Income strategy for retirement
Access to financial advisors
Wealthsimple was established in Canada in 2014 and entered the U.S. market in 2016. They are the largest robo-advisor in Canada and one of the biggest in the U.S.
Wealthsimple offers lower management fees and more in-depth financial planning for high net-worth investors. Wealthsimple Black is for accounts over $100,000, and Wealthsimple Generation is for investors with over $500,000 in managed assets.
Wealthsimple invests your money into ETFs from 16 different asset classes and offers socially responsible portfolios. Every Wealthsimple account offers tax-loss harvesting and automatic portfolio rebalancing. The financial planning experts are the most significant benefits that higher net worth investors receive.
Wealthsimple Black offers a basic level of financial planning that takes all of your investments into account. The Generation Plan will help you plan well into the future and provide a holistic view of your financial future.
Why Wealthsimple is great for high net worth investors:
Wealthsimple's tiered plans are ideal for wealthier investors looking for a trusted robo-advisor. You receive more financial planning benefits and pay lower management fees.
What could be better:
Wealthsimple offers a great robo-advising plan and a team of financial advisors for the premium-level plans. We found that some of the other personal finance tools are lacking.
Sign up for Wealthsimple today.
---