We may earn a small commission if you sign up for a service or product from this page. This does not affect our rankings and it does not cost you anything. Learn more about how we make money and our review process on our advertising disclosure page.
Investing can be daunting, especially for high-net-worth individuals with a lot of money at stake. With a fluctuating market and uncertain economy, it's more important than ever to have a solid investment strategy in place.
Robo advisors have emerged as a popular option for investors looking to automate their portfolio management and maximize returns at a low cost. But not all robo advisors are created equal. Some are better for your everyday investor, while others are best for those with a high net worth.
This article will explore the best robo advisors for high-net-worth investors and examine what sets them apart. We will discuss the highlights, main features, and benefits that specifically benefit wealthier investors. We've also linked some in-depth reviews if you want to learn more about a specific advisor.
What Makes a Robo Advisor Good for High-Net-Worth Investors?
We look for several features to ensure a robo advisor is suitable for investors with a high net worth. Here are a few of the most important ones:
Low Management Fees: High management fees, like you find in traditional financial advisors, eat away at your bottom line, especially given the power of compound interest. All of the robo advisors we recommend below have low fees to ensure your nest egg grows as much as possible.
Access to Human Advisors: With a larger investment portfolio, it's important to have unlimited access to human Certified Financial Planners (CFPs) to help you optimize your unique financial portfolio. Robo advisors that offer access to financial advisors are called Hybrid Robo Advisors, and are the best of both worlds, with low fees and access to Certified Financial Planners.
Advanced Tax Strategies: With a larger investment portfolio, it's also important to have an advanced tax strategy for taxable investment accounts. The most fundamental form of this is automated Tax Los Harvesting, while some offer even more strategic strategies such as Direct Indexing, Stock-level Tax Loss Harvesting, and other unique strategies.
We'll also prioritize features like company reputation and respect and investment strategy, while de-prioritizing criteria less important to high net worth clients like minimum balance required and other financial products like cash management and loans.
With those criteria in mind, the following robo-advisors are an excellent choice for HNW individuals looking to invest $100,000 or more.
Best Overall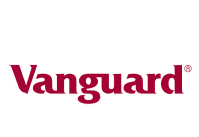 $50,000 account minimum
0.30% Annual Fee
Personalized financial plan
Access to Human Advisors
Best Hybrid Robo Advisor
Best Financial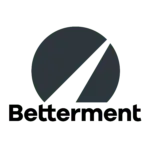 $100,000 Account Minimum
0.30% - 0.40% Annual Fee
Human Financial Advice
Excellent Banking Features
Socially-Responsible & Crypto Investing
Hands-Off Investing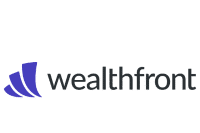 Low 0.25% Annual Fee
Best Hands-Off Investing
Stock-Level Tax Loss Harvesting
Smart Beta Available
Risk Parity Available
We may earn a small commission from sales generated from these links.
Best Robo Advisors for High-Net-Worth Investors: The List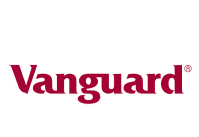 Best for High-Net-Worth
Minimum: $50,000
Fee: 0.05% - 0.30%
Best Hybrid Robo Advisor
Personalized Financial Plan
Vanguard Personal Advisor Services (PAS) combines the power of robo-advisors with human financial advisors. They're a perfect example of a hybrid robo advisor, and the best robo advisor for high-net-worth investors.
Vanguard has been a trusted investment service for decades, and Personal Advisor Services, launched in 2015, now manages over $186.5 billion.
When getting started with Vanguard PAS, the onboarding process can take a week or two. With most robo-advisors, you fill out a short survey to determine your goals and risk tolerance. Vanguard wants to take some extra time to get to know you and set you on the right track.
You will schedule a face-to-face or video chat meeting to talk to a financial advisor. Then you'll get a personalized plan that considers all your investments and retirement accounts outside your Vanguard account.
Vanguard PAS is perfect for investors with long-term goals who want to be more involved and add a human touch to a robo-advisor service.
If you can live without the human touch, they also offer Vanguard Digital Advisor, which is the same product but without human advisors.
Pros
Unlimited Access to Human Advisors
Low 0.30% Fee, Down to 0.05%
Low $50,000 Minimum Investment
Vanguard is Highly-Trusted
Cons
Limited to Vanguard Funds
Not the Best Mobile Experience
No Financial Tools (like Cash Management)
Paid non-client promotion. We may earn a small commission from sales generated from these links.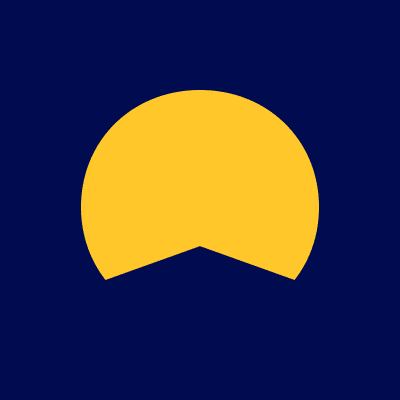 Best Financial Planning
Minimum: $100,000
Fee: 0.30% – 0.40%
Professional Guidance on Life Events
Betterment, one of the world's oldest and largest robo-advisors, started in 2008. They have helped over 775,000 customers save money and grow their investment portfolios. Betterment offers a variety of investment management and money-saving tools.
Here, we focus on the benefits of Betterment Premium, the hybrid robo-advising service for accounts over $100,000.
Betterment Premium offers all of the Basic plan features, in-depth advice on your investments, and access to professional human advisors. The fees for Betterment Premium start at 0.40% for the first $2M, and 0.30% for any funds over $2M.
With a premium plan, Betterment fiduciaries offer unbiased financial advice when you get married, have children, or plan to retire. You can also create a plan for your 401(k), real estate, and other investments outside Betterment.
Pros
Unlimited Access to Human Advisors
Low 0.30% - 0.40% Fees
High-Yield Cash Account
Socially Responsible & Crypto Investing
Life Goal & Retirement Planning
Cons
No Direct Indexing Available
No Borrow / Margin Loans Available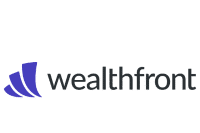 Best for Hands-Off Investing
Minimum: $500 ($100k for advanced features)
Fee: 0.25%
Stock-level Tax-Loss Harvesting
No Access to Human Advisors
Wealthfront is one of the largest robo-advisors, managing over $31 Billion in 2023. We found Wealthfront to be an excellent overall choice. They offer many extra benefits to investors with over $100,000 in managed assets.
Wealthfront stands out for offering a low advisory fee of 0.25% and is best for investors looking for hands-off portfolio management.
When you have over $100,000 in your Wealthfront account, you can access stock-level tax-loss harvesting (called Direct Indexing,) and risk parity. Direct Indexing is an enhanced tax-saving strategy that looks at individual stock losses and can lower your tax bill more than regular tax loss harvesting. Risk Parity is a more advanced asset allocation strategy that better aligns your portfolio with your investment goals.
Smart Beta is available for accounts of over $500,000. Smart Beta analyzes more factors when looking at stocks in your portfolio. This leads to higher returns and tax efficiency across your investments.
Pros
Very Low 0.25% Fee
Premium Features for Accounts Over $100,000
Stock-Level Tax Loss Harvesting
Best High-Yield Cash Account
Socially Responsible Investing
Portfolio Line of Credit
Cons
No Human Advisors Available
Less Personalized Approach
Best Comprehensive Financial Planning
Minimum: $100,000
Fee: 0.49% – 0.89%
Best Personal Finance Dashboard
Personal Capital has gained widespread popularity with the free financial tools they offer. Here, we will focus on the premium wealth management services that Personal Capital provides.
Personal Capital's Wealth Management services have a minimum account balance of $100,000. There are three levels of investment management services based on the amount of investable assets:
Investment Services: $100k - $200k
Wealth Management: $200k - $1M
Private Client: Over $1M

Personal Capital offers access to human financial advisors by phone and email. During your first call, you will discuss your investment goals, build a tax-efficient portfolio, and more.
Overall, Personal Capital offers some of the best private wealth management on the market. The add-ons for Private Clients with $1M+ in investable assets are noteworthy and go above and beyond the average robo-advisor, such as dedicated financial advisors, private equity investment options, estate planning, and more.
The annual fee for the first $1M in assets is 0.89%, and falls in tiers down to 0.49% over $10M.
Pros
Unlimited Access to Human Advisors
High-Yield Cash Account
Socially Responsible Investing
Excellent Tax Strategy
Comprehensive Financial Planning
Best Free Personal Finance Dashboard
Cons
Much Higher Management Fees than Other Robo Advisors
Complicated Signup Process
Overkill for Most Investors
Conclusion
As you can see, automated investing isn't limited to simple or low-balance portfolios. High-net-worth investors can also take advantage of some extra advanced features and get access to human financial advisors through hybrid robo-advisors, all at a much lower management fee than a traditional human financial advisor.
Any of the robo advisors listed above will be a good choice for the best robo advisor for high-net-worth investors. Just see which one fits your specific financial needs and situation, sign up, and let the algorithm (and Certified Financial Planners) optimize your portfolio for you.
Frequently Asked Questions
What are robo advisors?
Robo advisors are digital platforms that provide automated, low-cost investment management services. They use algorithms to create and manage portfolios, which can be a good option for investors who want to save time and money. Some robo advisors, like we listed above, also offer human Certified Financial Planners to help customize and optimize your high-net-wrth portfolio.
Why are robo advisors good for high-net-worth investors?
High-net-worth investors have more money to invest, and therefore, are more at risk. Robo advisors can help them diversify their portfolio, minimize risk, and maximize returns without charging a premium. The robo advisors above also offer special advanced features, some only for wealthy clients.
Are robo advisors safe?
The same financial authorities regulate Robo advisors as traditional financial institutions, and they generally have a good track record of providing safe and secure investment management services. Your investments are also insured by Securities Investor Protection Corporation (SIPC).
Can I talk to a financial advisor when using a robo advisor?
Some robo advisors offer unlimited access to human financial advisors. This is one of our biggest criteria while ranking these robo advisors, and most of the services we listed above will offer this service.
Do robo advisors only invest in stocks and bonds?
Some robo advisors only invest in stocks and bonds, while others offer a more comprehensive range of investment options such as real estate, mutual funds, ETFs, commodities, crypto, and other alternative investments. It's essential to check the investment options offered by the robo advisor you choose.
How do robo advisors determine my risk tolerance?
Robo advisors typically use a risk assessment questionnaire to determine your risk tolerance. This questionnaire will ask you questions about your investment goals, time horizon, and willingness to tolerate volatility in your portfolio. Some of the robo advisors above will also allow you to speak with a human CFP to determine your best investment strategy.
Do wealthy people use robo advisors?
Although many high-net-worth individuals use a personal financial advisor to manage their assets and investments, robo advisors are now a worthy option for HNW investors to maximize their portfolios for a much lower fee. The robo advisors listed above are all great options for these people.