We may earn a small commission if you sign up for a service or product from this page. This does not affect our rankings and it does not cost you anything. Learn more about how we make money and our review process on our advertising disclosure page.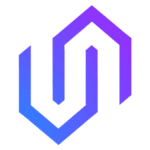 DiversyFund
Who is DiversyFund Best For?
Since DiversyFund is open to
non-accredited
investors, literally anyone with $500 to invest can join. We found DiversyFund to be a great option for longer-term investors who want to
diversify
into real estate.
Pros
Open to non-accredited investors
Low minimum investment ($500)
Completely Automated
Free $50 Amazon gift card (with our link)
Cons
Generally illiquid
Limited investment choices
We've all heard it before: "real estate is the best way to hedge your portfolio against volatility," or "property values only go up, " yet at the end of the day, active real estate investing can turn out to be more trouble than it's worth.
Going through the escrow process, talking to buyers, handling all the paperwork, and maintaining these properties not only slow down the timeline to your ROI but can also be extremely arduous.
In contrast, passive real estate investing through the medium of Real Estate Investment Trusts (REITs) allows you to reap the benefits of thriving real estate markets without having to do all the heavy lifting in terms of acquisition and upkeep.
Many platforms can help you get started on your real estate investing journey regardless of how much capital you have in your bank account. DiversyFund is one real estate investment website that has been garnering a lot of attention because of its low barrier to entry and low fees.
PROMO: Sign up for DiversyFund today and get a free $50 Amazon Gift Card. Just enter the code Diversy50 when signing up!
How Does DiversyFund Work?
While the platform itself doesn't identify as a budget solution, it has a relatively low barrier to entry since it allows investors to get started with as little as $500. If you want to take the high-growth investor option, then that'll require an initial real estate investment of $15,000 minimum.
Otherwise, you can always go for the starter investor, and auto investor plans that DiversyFund provides. Which option is right for you all comes down to just how passive you want to be when investing.
If you pick the starter investor option, then you'll have full control over where your money goes. This is perfect for investors who still want to play a role in selecting real estate to invest in but want to avoid the hassle of managing a property in totality.
For those who want the completely hands-off real estate investing experience, then the auto investor route that DiversyFund offers may be the perfect fit. You can make an initial investment of $500 and then set up monthly deposits to grow the portfolio below that seed capital.
The money that enters your DiversyFund account will be automatically invested without you having to take any manual action, which makes it the ideal solution for those who are too busy to keep an eye on the portfolio themselves.
DiversyFund Fees & Pricing
If you're worried that you're going to see your profit dwindle as fees eat up all the margin, then be assured that DiversyFund is almost free for its users. Seeing as companies still need to make money to keep their platforms going, you're probably wondering how it works.
One source of revenue is selling properties in their own portfolio that they've purchased and renovated. This provides regular income through the platform. DiversyFund can collect developer's fees by acting as both a developer and broker in real estate projects.
Other real estate crowdfunding platforms outsource development to a third-party company and thus need to charge platform-specific fees in addition to the developer fees. DiversyFund handles development internally, which means you'll only need to worry about the developer's fee and nothing else.
TL;DR: All fees are at a project level rather than a fund level due to DiversyFund's internal development model.
The Biggest Benefits of Using DiversyFund
No Management Fees
Unlike other real estate investing platforms, there are no management fees or other hidden costs that you'll incur while using DiversyFund. This means that you'll have more money left over to invest in real estate or something else.
No Experience Required
DiversyFund's main goal is to make real estate investing accessible to people of all backgrounds. As such, you don't need any experience in the industry to use the platform. Anyone with $500 can get it on the profit, not just the top 1%.
No Minimum Income
Certain investing platforms limit themselves to the elite and require that their users provide income high enough to meet the website's threshold. There are no such restrictions on DiversyFund, meaning you can sign up and invest regardless of what income bracket you're in as an accredited or non-accredited investor.
Low Risk
There's no such thing as a risk-free investment, but DiversyFund does a good job at minimizing the uncertainty that its users face. By offering properties that are already generating income, the odds of users putting all their chips on real estate projects that flop is much lower.
Who is DiversyFund Best For?
Like any platform, certain categories of investors are best suited to the type of service that DiversyFund provides. Below are a few types of investors that would gain a lot of profit and knowledge by using DiversyFund.
Novices
It's always hard to be a rookie in the investment game since you could end up losing a lot of money during the learning curve if you're not careful. Handing your money over to the competent management of the experts behind DiversyFund is a safer way to get started.
Risk-Averse Investors
The entire business model of DiversyFund is centered around keeping risk at a minimum for all users on the platform. This makes it the perfect environment for investors who don't want to bet big and instead prefer steady gains over a sustained period of time.
Experienced Investors, Real Estate Rookies (EIRER)
If you're an EIRER, then using a platform like DiversyFund can help you dip your toe in the swimming pool of real estate without having to worry that you'll lose money due to rookie mistakes along the way.
Screenshots
Is DiversyFund Suitable For Everyone?
Considering the investment world doesn't have a one-size-fits-all solution, it should come as no surprise that certain people might not be the right demographic for DiversyFund and similar platforms.
Experienced Real Estate Investors
If you're already a veteran of the property market, putting all your money into a REIT might not be the most efficient use of your capital and experience. A little passive income for some supplemental growth never hurts, but don't ignore good income properties or flips over them.
Quick Return Investors
Investors who want to make a quick buck on the market and get an immediate ROI on their investments would likely be better served elsewhere. Real estate platforms like DiversyFund prioritize long-term growth over instant gratification.
Income Investors
Real estate is indeed a reliable source of passive income, but if free cash flow is your main goal, then DiversyFund will not be the correct method of investment for you. After all, every single dollar gets reinvested into your account to fuel further growth.
Three Things to Keep in Mind
#1 Early Adoption
DiversyFund operates on a novel and, therefore, untested model. That makes all current users early adopters. The lack of a solid track record may be scary for some or exciting for others. Just make sure you know you're walking into uncharted territory (albeit with great tour guides).
#2 Long-Term Growth
Like most real estate investments (with the exception of quick flips), you have to realize that it could take years before you see a significant amount of money rolling in. If you have patience, then you'll certainly be rewarded. However, don't rush in expecting an instant jackpot.
#3 Upon-Sale Dividend
Since all dividends are automatically reinvested, investors won't receive a return on their real estate investments until the properties are sold. This is expected to occur by 2023. This is why you should avoid investing money that you'll need in the short to medium term.
Return on Investment System
As we mentioned, the company pays out once the properties are sold and no sooner. However, the profit-sharing system itself is quite fair. Investors get their principal back along with a 7% preferred return prior to the company taking any share of the profits.
If the liquidated assets are above 7%, the additional profits will be shared with 65% going to the investors and 35% to the company until the investors hit an average return of 12% annually. Beyond the 12% APR mark, any excess profit will be split 50/50 between the company and the investor.
Not only are these returns more than decent, but they're also available to non-accredited investors. In contrast, some other real estate platforms are only available to accredited investors. By the SEC's definition, that requires a net worth above $1 million.
Is DiversyFund Legit?
Co-founders Alan Lewis and Craig Cecilio are defendants in real estate lawsuits, but this issue was not related to DiversyFund, nor did it impact the platform. Still, it may be wise to consider their external transactions when gauging your trust in the company.
While certain customers — particularly new users — have run into some snags regarding account setup and customer service, DiversyFund as a service can be trusted. There haven't been any reports of scams or other forms of malicious conduct.
Reviews
"Being that this is my first-time experience so far, I am happy with the results. 4/5″ – Robert Marshall
"Easy to set up and keep track of your investment. Highly recommended. 5/5" – Rhonda H.
"I wanted to talk to a representative live on the phone for complete guidance on my initial investment, which I was not able to do after setting up my account. DiversyFund makes communications either than emails, the app, and blogs difficult to establish a more personal relationship as a consumer. 4/5″ – Tiberius DuBon
"I like using DiveryFund to invest, but the minimum should be lowered to allow for more flexibility when investing my funds. 3/5″ – Vicki I.
PROMO: Sign up for DiversyFund today and get a free $50 Amazon Gift Card. Just enter the code Diversy50 when signing up!
Conclusion
If you're looking to diversify your portfolio but aren't ready to invest a small fortune in the market, DiversyFund is certainly a viable path to do so.
Regardless of their occasional customer service shortcomings, the company has done a great job of making REIT investing more accessible to a wider audience, and that's an achievement that should be applauded.
However, you need to weigh the good with the bad. DiversyFund has no liquidity or redemption policy, unlike other REITs. This means that your capital will be tied down for quite a while, whether you like it or not.
Be sure you're ready for such a commitment before taking the leap. This should be more than enough at the end of the day and can be so quite passively if diversifying your portfolio is the goal. Just don't empty your bank account on an investment you can't cash out for years.
Frequently Asked Questions
What is DiversyFund's Minimum Investment?
The minimum investment to open a DiversyFund account is $500. You'll be able to choose between the Starter Investor plan and the Auto Investor plan depending on whether or not you want to select properties manually.
How Can I Reach DiversyFund Customer Service?
You can reach the DiversyFund team by emailing [email protected] or calling 858-430-8528. Their mailing address for written queries is DiversyFund, Inc., 750 B Street, Suite 1930, San Diego, CA 92101.
Does DiversyFund Have a Mobile App?
Yes! It has a mobile app to ensure that you can check on your account while on the go. The website is also optimized for mobile devices allowing you to browse it from your smartphone or tablet. With DiversyFund, cross-platform compatibility is the name of the game.
What Types of Properties Does DiversyFund Own?
DiversyFund focuses on multi-family homes rather than SFH or commercial real estate properties. The portfolio is quite concentrated, leading to higher risk should the overall real estate market enter a volatile phase.
On the other hand, the properties are all generating income which reduces risk.
What is the DiversyFund Growth REIT?
The Growth REIT is the primary offering of DiversyFund. It's a public non-traded REIT that includes over a hundred units in apartment buildings with a minimum investment of $500 to participate in the fund.
This fund operates in markets across the US with an internal rate of return (IRR) ranging from 10% to 20% per property. The value-add cycle for the fund is around five years. All US residents will have access to the Growth REIT, so it's as accessible as it gets!