We may earn a small commission if you sign up for a service or product from this page. This does not affect our rankings and it does not cost you anything. Learn more about how we make money and our review process on our advertising disclosure page.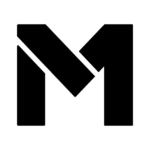 M1 Borrow
Pros
Excellent borrowing rates
Integrates into M1's other products
Low minimum balance required
Cons
Must have M1 Plus for best rates
M1 Borrow is a low-cost portfolio line of credit. A portfolio line of credit is a loan that uses your investment portfolio as collateral. The borrowed money can be used for a short-term need such as a downpayment, paying off high-interest debts, or to use as a margin account—more on this below.
M1 Borrow is flexible, convenient, and a great option if you need extra cash or want a margin loan to invest. This article will discuss the costs, benefits, and what to expect from M1 Borrow.
How Does M1 Borrow Work?
M1 Finance has various money management tools. Their most popular feature is their investment platform, and users can invest in various stocks and ETFs while taking advantage of robo-advising features like automatic investing and portfolio rebalancing. Read our full M1 Finance review here.
M1 Borrow allows investors to borrow money and pay it back on their schedule. Because investors use their portfolio as collateral for the loan, there isn't a credit check or lengthy application process.
Once you apply for the loan, you can typically get the money in 1 to 2 business days. There is only one requirement for approval: having a minimum of $5,000 in your M1 Invest account, and IRAs are not currently qualified to meet the minimum, so your $5,000 will need to be in a taxable account.
Once your Invest account reaches $5,000 or more, you will have access to the line of credit. That doesn't mean you need to use it, and you'll only pay for what you do use.
You can borrow up to 35% of your portfolio balance, so if you have $10,000, you can borrow $3,500. And if you have $25,000, you can borrow up to $8,750. The cash balance in your M1 Checking account isn't included, so you can only borrow 35% of your Invest account balance.
Paying Back Your Loan
One of the best perks of M1 Borrow is that there is no minimum monthly payment, and you can borrow the money for as long as you need it and stay within the 35% limit.
There is a 4.25% – 5.75% interest rate that will be calculated and billed to you at the end of each month. You can pay this interest back using an outside bank, using cash in your M1 Checking account, or add it to the amount you're borrowing. M1 will sell some of your securities if those options aren't available.
You can also set up a recurring transfer to pay the principal amount.
Current Loan Rates
The current base M1 Borrow interest rate is 5.75% APY. M1 Plus users can take advantage of 4.25% interest, which can be significant, depending on your loan. M1 Plus costs $125 per year, so you may want to consider it if you're planning to use M1 Borrow.
According to Federal Reserve data, the average interest rate for a personal loan is 8.7%, and credit card interest is a whopping 16.65%.
M1 Borrow can save you a significant amount of money, making it a great alternative to a loan and an opportunity to consolidate your other loans. There is a chance that the borrow rates for M1 can increase, and when the Federal Funds Rate goes up or down, the M1 Borrow base rate will also fluctuate.
The good (or bad, depending on how you view it) news is that when M1 Borrow's rates go up (or down), so will your other loans. So, as long as the base rates are lower than the loan you're using it for, you'll be saving money.
When Should you Use M1 Borrow?
M1 Borrow is an excellent option for many different people. Remember that you don't want to take out a loan for no reason; it's not free.
If you need cash for a downpayment for a car or home, M1 Borrow offers a low-cost option. And if you want to invest your loan, there is potential to earn money. Keep in mind there is a risk, and we recommend having a positive track record before doing this.
How to Get Started
There's no need to sign up for M1 Borrow. Your line of credit will be available as long as you already have an M1 Finance account and you've reached the $5,000 minimum account balance. Getting started is simple; M1 says you can get a loan in just three clicks. There is no lengthy paperwork, credit check, or approval process. As long as you meet the minimum balance, you can borrow money.
To start, click on the Borrow tab. You can view your loan limit (35% of your Invest balance) and transfer any amount of cash to your outside bank, your M1 Spend account, or your Invest account.
Transfers are usually made the following business day.
Once your loan is active, you can navigate to the billing dashboard. Here you will see how much interest you've incurred, the expected total loan amount, and the next payment due date.
You can pay back your loan at any time. You can also request more funds if you haven't reached the 35% limit.
Is it Worth it?
With most financial decisions, we can't answer for everyone. There are some significant benefits and risks of taking out a loan.
M1 Borrow is an excellent option if you need to borrow money. The interest rate is low, and it's easy to get started. M1 Borrow can be a viable option for those needing a downpayment for a car, a house, or paying for education expenses.
Should you get an M1 Plus account to take advantage of the lower interest rate? The M1 Plus account costs $125 per year (free for the first year). If you're borrowing $8,400 for one year, you will save $126 on interest, which would pay for the M1 Plus cost. There are additional M1 Plus benefits you can find here.
If you're looking to pay off a high-interest credit card or personal loan, M1 Borrow is an excellent choice. There are no minimum monthly payments, which can help keep up if you're struggling. We still suggest setting up a recurring transfer to pay off your loans promptly.
M1 Borrow offers very low interest rates, but it's not free.
| Loan | Average APY |
| --- | --- |
| M1 Borrow | 5.75% |
| M1 Borrow (Plus) | 4.25% |
| Credit card debt | 17.28% |
| Student loan | 4.53 – 7.08% |
| HELOC | 5.82% |
| Auto loan | 4.43-4.91% |
| Mortgage | 4.02% |
Average APYs taken from Bankrate in March 2020
Is Investing Your Borrowed Money Safe?
One investment strategy is to borrow money and invest it in your M1 portfolio to earn more than the loan interest. This is called a margin account. In theory, this makes sense; however, there is a risk that can't be ignored.
There is a risk that the money you invest can be lost, and you will need to determine if the risk is worth the reward. If you have an M1 Plus account, as long as the investments earn more than 4.25% APY, this can be a good strategy.
You will still need to maintain the minimum balance in your investment account. If you took a loan of $500 with an account balance of $5,000, you would need to maintain a balance of $5,000 or more. If you invested the $500 and your investments dropped below $5,000, M1 would initiate a margin call, and you would need to either deposit money into your Invest account or sell securities.
If you decline to deposit more money or sell some of your securities, M1 will sell securities, and you don't get to choose which shares are sold.
M1 Borrow FAQ
What are the risks?
There are always risks when it comes to borrowing money. M1 Finance is safe and guarantees that your information will be secure. If you're investing borrowed funds, there is always a risk of loss. And the loan interest rates are subject to increase.
Does M1 Borrow affect your credit score?
No, M1 doesn't run a credit check, and the loan won't appear on your credit report [1]. Because borrowers need to maintain collateral in their M1 account, there is no risk of non-payment.
Do other robo-advisors offer loans?
Yes, some other robo-advisors offer lines of credit. Another popular robo-advisor that provides a line of credit similar to M1 Borrow is Wealthfront's Portfolio Line of Credit, which provides loans on your portfolio for 4.65% – 5.90% (depending on your account size) for any portfolio over $25,000.
What else does M1 Finance offer?
M1's most popular service is its investment management. This is entirely free and allows you to create custom portfolios investing in ETFs and partial stock shares. M1 also offers a cash account called M1 Spend. You can read our full M1 Finance review here.