We may earn a small commission if you sign up for a service or product from this page. This does not affect our rankings and it does not cost you anything. Learn more about how we make money and our review process on our advertising disclosure page.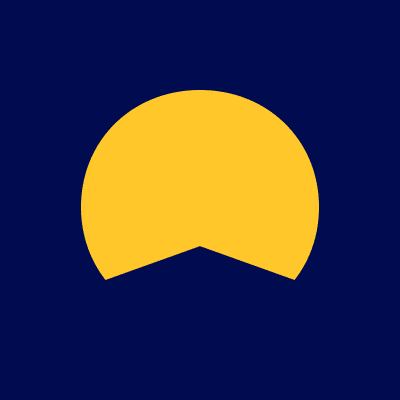 Betterment
Pros
No minimum deposit
Socially-Responsible & Crypto investing options
Great flexibility for hands-on investors
Access to human advisors (Betterment Premium)
Excellent banking features
Cons
Expensive for accounts under $20,000
$100,000 minimum deposit required for Premium plan
Welcome to our in-depth Betterment review for 2023, where we will explore the features and benefits of this popular robo-advisor. As Gen Z and Millennial investors seek efficient ways to grow their wealth, automated investment tools like Betterment have become increasingly attractive.
In this comprehensive review, we'll discuss Betterment's investment strategies, fees & pricing structure, customer service experience, security measures employed by the platform for your safety, tax optimization techniques used to maximize returns on investments, and a comparison with other leading robo advisors on the market.
Annual Fee
0.25% (Basic) – 0.40% (Premium) (or $4/month)
AUM (Assets Under Management)
$36+ billion
Minimum Investment
$0*
Free Version
No
Promotion
None
Headquarters
8 W. 24th Street, 6th Floor
New York, NY 10010
Desktop App
Yes
Mobile App
Yes
Socially-Responsible Investing
Yes
Crypto Investing
Yes
Cash Management Account
Yes, 4.75% APY
Individual Stock Trading
No
Tax Loss Harvesting
Yes
Referral Program
Yes
Customer Support
Contact Page
Phone Number
(718) 400-6898
* Accounts under $20,000 without an auto-investing plan of at least $250 have a $4/month fee
What is Betterment?
Betterment is one of the oldest robo-advisors on the market, offering automated investment services to help individuals achieve their financial goals. Founded in 2008, Betterment has experienced rapid expansion and now oversees more than $36+ billion for its customers. The platform's primary goal is to simplify investing by providing easy-to-use tools and personalized advice based on each user's unique financial situation.
By leveraging the power of algorithms and technology, Betterment creates custom-built portfolios based on an investor's risk tolerance, time horizon, and investment objectives. By leveraging low-cost exchange-traded funds (ETFs) across various asset classes such as stocks, bonds, real estate investment trusts (REITs), etc., Betterment aims at maximizing returns while minimizing risks for its users.
Betterment Pricing & Fees
Betterment's fees are either $4 per month, 0.25%, or 0.40% annually, depending on your chosen plan. The Betterment Digital plan is suitable for most investors at 0.25%, but if you have over $100,000 to invest, you can get premium features and investment tools for Betterment Premium at 0.40% annually.
It's worth noting that in early 2023, Betterment changed its pricing structure. If your balance is at least $20,000 or you can auto-invest $250 or more monthly, you get the 0.25% management fee. If you don't, your fees are $4 per month. More on that below.
Basic Plan: Digital
This is the traditional hands-off Robo Advisor that gives advice on saving for your retirement, saving for other financial needs (buying a new house or a new car), and choosing the best IRA. You get all this with no minimum balance, and it will only cost you 0.25% per year if you have over $20,000 invested or can contribute at least $250 per month into your investment account.
Betterment will cost you $4 monthly if you don't meet those requirements. This isn't terrible, but it makes them less attractive than their competitors at lower investment amounts.
No minimum investment is required.
Access to automated portfolio management.
Tax-efficient investing features such as tax-loss harvesting.
Email support is available.
Premium Plan: For Advanced Investors
Think of Betterment Premium as an upgraded version of the Betterment Digital plan. You get unlimited access to human financial advisors who track the changes in your investment accounts, even when you're sipping coconut water and soaking up the sun in Barbados. This makes Betterment Premium a hybrid robo advisor.
Betterment Premium also gives you access to expert advice on all your investments outside of Betterment so you can manage and grow your real estate or individual stocks and grow your external investment portfolio.
This plan is perfect for those who own multiple assets or want to be more involved while getting access to unlimited financial advice. The Betterment Premium Plan requires an initial deposit of $100,000 and has a fee of 0.40%, so it's more suited for high-net-worth investors.
Everything in Betterment Digital, plus:
In-depth financial checkup package, including retirement planning guidance by human advisors via phone or video call.
Unlimited access to certified financial planners who can provide advice tailored to individual needs and goals without additional cost.
Additional Fees & Expenses
It's important to note that, in addition to management fees, Betterment invests your money in low-cost ETFs (exchange-traded funds). These investment funds come with their own expense ratios ranging from 0.03% to 0.25%, which are charged by the fund company and not Betterment itself.
Compared with other robo-advisors, Betterment's fee structure is competitive and transparent. While some platforms may offer lower fees for certain account balances or services, weighing these costs against the features provided is important and determining if they align with your financial goals.
Betterment Performance & Returns
Betterment provides data that compares their various portfolios to average returns based on actual performance numbers provided by participating investment managers.
You can check out the live data for its various portfolios to see how each portfolio performed over time.
Betterment Investment Strategies
Regarding investing, Betterment provides a range of approaches tailored to individual financial objectives and risk appetites. This section will explore some of the critical strategies available through Betterment.
Goal-Based Investing
Goal-based investing is at the core of Betterment's approach. Setting objectives (like retirement savings or an emergency fund) and crafting tailored portfolios to meet those goals within a given timeframe is the basis of Betterment's goal-based investing strategy.
By focusing on your individual needs and preferences, goal-based investing can help you make more informed decisions about how much risk you're willing to take to pursue your objectives.
Diversification & Asset Allocation
Betterment emphasizes diversification and asset allocation as essential components of its investment strategy. Betterment's investment strategy emphasizes diversification and asset allocation, utilizing low-cost exchange-traded funds (ETFs) that span various asset classes such as stocks, bonds, real estate, and international equities to reduce overall portfolio volatility while still pursuing long-term growth potentially.
By spreading investments across multiple assets with differing performance characteristics, investors can potentially reduce overall portfolio volatility while still pursuing long-term growth.
Stock ETFs: These provide exposure to domestic and international equity markets for potential capital appreciation over time.
Bond ETFs: These offer income generation opportunities and relatively lower risks than stocks.
Sector-specific ETFs: These allow investors to target specific industries or sectors like technology or healthcare for focused growth prospects.
Socially Responsible Investing (SRI): Betterment also offers socially responsible investing options, allowing investors to align their portfolios with their values by choosing ETFs that prioritize environmental, social, and governance (ESG) factors.
Automatic Rebalancing & Portfolio Management
Betterment employs advanced algorithms for automatic rebalancing and portfolio management. The platform monitors your account daily to ensure it remains aligned with your target asset allocation. If any deviations occur due to market fluctuations or deposits/withdrawals, Betterment will automatically adjust the holdings in your portfolio to maintain the desired balance between risk and reward. This feature helps keep your investments on track without requiring constant manual intervention.
Ease of Use
The whole point of using a robo advisor is to make your life easier and to make you money from your investments. With that in mind, we're proud to say that Betterment is easy to use, and it starts with a quick and simple sign-up process.
The first step is to link your checking account for quick deposits and withdrawals. Next, you'll answer a few questions about your investment preferences; then you will receive your first portfolio advice.
The Betterment site itself also has some handy tools to help you understand the different types of investments. One tool will help to allocate your funds between stocks and bonds by giving allocation advice based on your age and retirement plans.
Betterment Digital remains one of the easiest robo-advisors to use. It is a fully-automated service that automatically rebalances your portfolio and reinvests dividends with little supervision.
With Betterment Premium, you can talk to expert financial advisors to make sure your investments are optimized to their full potential.
Account Types and Services
An easy-to-use Robo Advisor with fair management fees is important, but if it doesn't offer the accounts and investment types you need, then you better look elsewhere.
In terms of account types, Betterment covers a full range of options by providing taxable accounts, Individual Retirement Accounts (IRAs), and even the Simplified Employment Pension version of those accounts (SEP IRAs) for individuals retiring from self-employment.
It also boasts features such as tax loss harvesting for taxable accounts worth at least $50,000, and a service that buys fractional shares to ensure that the cash in your portfolio is invested.
Betterment Cash Reserve
Betterment Cash Reserve is a high-yield cash management account; a better alternative to a traditional savings account. If you already have a Betterment Investment account, this could be the perfect place to store your emergency fund.
With Betterment Cash Reserve, you earn 4.75% APY on your cash balance, compared to the measly national average savings yield of 0.53%. This is FDIC-insured up to $2 million.
Wealthfront also offers its own version of a savings account called "Wealthfront Cash", which is currently returning an industry-leading 4.80% APY.
Betterment Security & Safety
Betterment takes several measures to ensure the protection of user data and funds. In this section, we will discuss the various security features implemented by Betterment.
Data Encryption
Betterment uses Secure Socket Layer (SSL) technology for encrypting all data transmitted between their servers and users' devices. This ensures that any sensitive information, such as login credentials or financial details, remains secure from unauthorized access or interception during transmission.
Two-Factor Authentication
To further enhance account security, Betterment offers two-factor authentication (2FA). With 2FA enabled, users must provide a unique verification code generated by an authenticator app on their smartphone in addition to their password when logging in. Adding an additional safeguard against unapproved access, even if a person obtains your password, is made possible by two-factor authentication.
How To Enable Two-Factor Authentication:
Login to your Betterment account.
Navigate to "Settings," then click on "Security."
Select "Enable Two-Factor Authentication" and follow the prompts provided.
SIPC Protection
All investments held with Betterment are protected by the Securities Investor Protection Corporation (SIPC). SIPC provides limited coverage of up to $500,000 per customer (including $250,000 for claims-related cash) in case a brokerage firm fails. SIPC does not protect against losses from market changes.
Third-Party Verification
Betterment undergoes regular audits by third-party organizations such as the Financial Industry Regulatory Authority (FINRA) and the Securities and Exchange Commission (SEC). These regulatory bodies ensure that Betterment complies with industry standards, rules, and regulations related to security, privacy, and financial management.
In summary, Betterment takes several measures to protect user data and funds. By implementing advanced encryption technologies, offering two-factor authentication options for account access, providing SIPC coverage for investments held with them, and undergoing regular audits by trusted third parties like FINRA & SEC – users can trust in the safety of their investments on this platform.
Betterment vs. Other Robo Advisors
When considering a robo-advisor for your investment needs, it's essential to compare Betterment with other popular platforms on the market. Comparing Betterment to other robo-advisors, we'll review their fees, features, and user experience.
Comparison of Popular Investment Platforms
Features
Betterment
Wealthfront
M1 Finance
Fees
Digital: 0.25% or $4/month (under $20,000)
Premium: 0.40% ($100,000 min. balance)
Flat 0.25% fee
Free investing services with optional M1 Plus subscription at $10/month or $95/year
Investing Strategies
– Goal-based investing
– Automatic rebalancing
– Tax-loss harvesting
– Socially responsible investing
– Daily tax-loss harvesting
– Risk parity strategy implementation
– College savings plans
– Socially responsible investing
Free investing services with an optional M1 Plus subscription at $125/year
User Experience
Goal-based approach
Comprehensive financial planning tools (Path)
DIY investors can customize "Pies"
Note: All platforms offer user-friendly interfaces and mobile apps for easy account management.
Fees Comparison
Betterment: Offers two pricing plans: Digital (0.25% annual fee) and Premium (0.40% annual fee). No minimum balance is required for the Digital plan, while the Premium plan requires a $100,000 minimum balance.
Wealthfront: Charges a flat 0.25% annual advisory fee with a $500 account minimum. Learn more about Wealthfront's pricing structure here.
M1 Finance: Provides free investing services, but offers an optional M1 Plus subscription at $10/month or $95/year, including additional benefits such as lower borrowing rates and cashback rewards on debit card purchases. More information can be found here.
Features Comparison
Betterment: Offers goal-based investing strategies, automatic rebalancing, tax-loss harvesting, access to financial advisors (Premium plan), and socially responsible investing options.
Wealthfront: Provides automated portfolio management with features like daily tax-loss harvesting, risk parity strategy implementation, and college savings plans through their Path tool.
M1 Finance: Allows users to create custom portfolios called "Pies" or choose from expert-created ones, offers fractional shares investing, and provides access to low-cost borrowing through M1 Borrow.
User Experience Comparison
All three platforms offer user-friendly interfaces and mobile apps for easy account management. However, each platform has its unique strengths:
Betterment: Known for its goal-based approach that helps investors set specific financial targets and track progress towards them.
Wealthfront: Praised for its comprehensive financial planning tools like Path, which assists in creating a personalized saving strategy.
M1 Finance: Popular among DIY investors who prefer having more control over their portfolio construction with the ability to customize "Pies."
Summary
Betterment is one of the longest-established Robo Advisors online. It should come as no surprise that they are an excellent choice for newbie investors, especially if you choose the hands-off Betterment Digital plan.
Betterment offers competitive fees and pricing, robust security and safety measures, tax optimization strategies tailored to your individual needs, excellent customer service support, and various investment strategies that are suitable for all types of investors.
Based on our Betterment review, we can say that it is one of the top choices when considering automated investing tools.