We may earn a small commission if you sign up for a service or product from this page. This does not affect our rankings and it does not cost you anything. Learn more about how we make money and our review process on our advertising disclosure page.
Want to get your feet wet in the beautiful and eco-conscious world of socially responsible ESG investing? You're not alone. Impact investing was only available for big-money investors willing to invest large amounts back in the day.
But we are now in the realm of environmentally friendly living, and Non-biodegradable synthetic plastics are now commonplace in the Earth's most beautiful oceans. Despite what naysayers may say, climate change is here to stay. The blazing hot summers and irregular frigid winters are, sad to say, just the tip of the (disappearing) iceberg.
We all need to be more responsible for our actions and investing activities. The best socially responsible Robo Advisors will help you be a more eco-friendly investor without the high risks, enormous fees, and worrying about how to pick suitable mutual funds and rebalancing your portfolio.
Want to invest in socially conscious companies in the world of alternative energy, disease eradication, or healthy living while taking advantage of automated investing? Here are the best robo advisors for ESG & socially responsible investing:
Best Overall & Free
Very Customizable
100% Free Forever
Easy for Beginners & Experts
Socially-Responsible Portfolios
Low ($100) Minimum Investment
Comprehensive Financial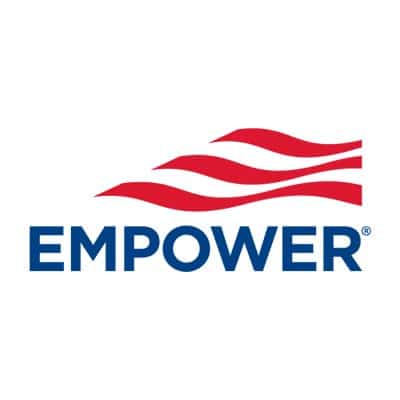 0.49 - 0.89% Annual Fee
Built-For-You ESG Portfolios
Only for High-Net-Worth Investors
Great Free Personal Finance Dashboard
Best for Hands-Off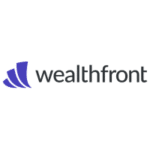 Very Easy to Use
Low Annual Fee (0.25%)
Socially-Responsible Portfolios
Excellent Financial Planning Tools
$5,000 Managed Free (with our link)
We may earn a small commission from sales generated from these links.
The Best Socially Responsible Robo Advisors
Are you new to the world of automated investing? Are you a seasoned investor and want to give impact investing a shot? Here are the best ESG Robo Advisors that will make it easy for you to start.
M1 Finance started in 2014 and quickly became the Robo Advisor of choice for both new and seasoned investors. M1 Finance has zero fees for pretty much everything and makes its money from optional account extras like a "Plus" membership and interest rates on borrowed money (and even those are low.)
You'll love the "pie" investment templates that only M1 Finance offers. Each slice of the pie represents your various investments. You can choose from many pre-built pies or customize your own. The pies make it easy to view the investment allocations with a single glance. The service also comes with a great smartphone app so you can check the status and change the allocations of your investments on the go.
M1 Finance also gives you access to all the usual account types, including IRAs and trusts, and most importantly, easy access to SRI-based portfolios. M1 Finance allows socially responsible investors to easily and quickly build a portfolio around what matters.
---
Betterment's SRI & ESG portfolio selection comprises of cost-effective ETFs to support various socially-responsible causes. The portfolios range from Climate Impact, Social Impact, and Broad Impact, each of which encompasses slightly different purposes.
Betterment claims that socially responsible investing is an $8 trillion category as more and more clients are demanding the availability of SRI approaches in their investment activities.
Betterment is already one of the best robo advisors that offers superior flexibility with no minimum deposit and low management fees.
Wealthfront is one of the market's oldest and biggest traditional robo advisors. They're also one of the best performing and well-respected.
In mid-2021, Wealthfront began offering ESG portfolios made up of expertly-selected ETFs for their customers. According to their website:
"At Wealthfront, we give you access to a range of carefully vetted ETFs that focus on different aspects of social responsibility. These ETFs represent asset classes like US stocks, bonds, foreign stocks, and emerging market stocks. You can build an entire portfolio with these SRI ETFs and decide how much to allocate to each one by clicking the Edit portfolio button on your Investment Account dashboard."
On top of this, Wealthfront offers excellent financial tools, planning, and a dashboard to connect to your other investment and financial accounts to keep up to date on your financial goals and retirement.
---
Empower (formerly Personal Capital) is one of the best hybrid robo advisors offering SRI services. The company's been offering socially responsible investment options since 2012. And now, Empower is taking it a step further by partnering with Sustainalytics, a global leader in corporate governance research and rating history. This partnership creates new evaluation metrics to accurately determine a company's social responsibility.
The three main pillars are ESG which stands for Environmental, Social, and Governance. This new methodology measures and assesses the ESG issues that are material to each company. With this approach, Empower's Socially Responsible Personal Strategy does a better job of seeking out companies that are doing a better job managing environmental, social, and governance issues (ESG).
Empower offers an amazing free service, including a fee analyzer, education planner, retirement planner, budgeting/cash flow, and investment checkup. The paid service requires a $100,000 minimum balance, but you also get a dedicated financial advisor, automatic rebalancing, and tax loss harvesting.
---
EarthFolio is a smart and low-cost option in ESG automated investing. This Robo Advisor is unique because it allows you to invest exclusively in companies with strong ESG or Environment, Social, and Governance practices.
This includes clean energy, conservation, equal employment, diversity in hiring, financial transparency, and board independence. It is free to open an EarthFolio account, and the service charges a modest annual fee of 0.50%, although the service does have a relatively high $25,000 minimum investment.
EarthFolio has been investing exclusively in the ESG investing space for nearly twenty years and is the first advisory firm to offer ESG robo services. They have a wide lineup of fully diversified ESG portfolios, including a line of fossil-free portfolios that exclude coal, petroleum, and natural gas (a rarity even within ESG competitors).