We may earn a small commission if you sign up for a service or product from this page. This does not affect our rankings and it does not cost you anything. Learn more about how we make money and our review process on our advertising disclosure page.
Investment management is evolving, and the integration of human expertise with automated finance technology is becoming increasingly popular. Hybrid Robo Advisors are the next step in the evolution of investment management, offering the best of both worlds: personalized investment advice from human financial advisors, and automated precision and speed from computer algorithms.
In this article, we will present you with the best Hybrid Robo Advisors in 2023 that offer the combination of human touch with robotic precision. This will help you to make an informed decision on the best hybrid robo advisor for your needs and elevate your investment strategy.
What Is A Hybrid Robo Advisor?
A Hybrid Robo Advisor is an online service that combines an automated investment management platform (a robo-advisor) with access to human financial advisors for personalized and in-depth financial planning.
Most hybrid robo advisors look like your standard online automated investment platform, but come with a phone number, chat, or email that you can use at any time to get unlimited access to human advisors any time you have a question, concern, or need some specific financial or investment advice.
The rest of your experience will be similar to using a standard robo advisor with automated portfolio management, asset allocation, automated rebalancing, and more.
Best Overall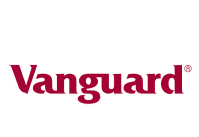 $50,000 account minimum
0.30% Annual Fee
Personalized financial plan
Access to Human Advisors
Best Hybrid Robo Advisor
Best Financial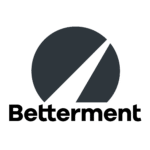 $100,000 Account Minimum
0.40% Annual Fee
Human Financial Advice
Excellent Banking Features
Socially Responsible & Crypto Investing
Most Comprehensive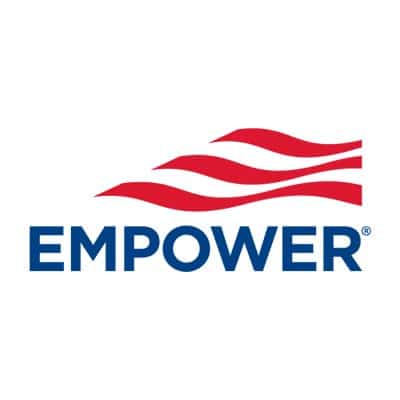 $100,000 Minimum
0.49% - 0.89% Annual Fee
Dedicated Advisor
Personalized Portfolio
Excellent Financial Tools
We may earn a small commission from sales generated from these links.
How Much Does a Hybrid Robo Advisor Cost?
Hybrid robo advisors are typically a little bit more expensive than a traditional robo advisor due to the overhead of the human Certified Financial Planner (CFP,) but significantly less expensive than a traditional financial advisor. You can think of the "hybrid," or human aspect of the robo advisors costing 0.10% to 0.20% above what a standard, fully-automated robo advisor costs.
For example, a human financial advisor typically costs 1.0% – 2.0% of assets under management (AUM) per year for management fees, whereas a hybrid robo advisor will be somewhere between 0.30% and 0.50%, although there are more expensive and less expensive options (more on those below.)
Best Hybrid Robo Advisors in 2023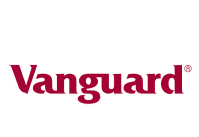 Best Overall Hybrid Robo Advisor
Minimum: $50,000
Fee: 0.05% - 0.30%
Personalized Financial Plan
Vanguard Personal Advisor is a perfect example of a hybrid robo-advisor. The automated platform keeps your investment portfolios aligned with your financial goals, and you can contact them any time to get personalized financial advice and strategies. They're also the best robo advisor for high-net-worth investors.
Unfortunately, the minimum balance for this service is a hefty $50,000, but if you can manage that, I have some good news. The management fee is only 0.30% and is reduced even more with higher balances, down to as low as 0.05%.
Vanguard has been a trusted investment service for decades, and Personal Advisor, launched in 2015, now manages over $186.5 billion.
The onboarding process can take a week or two to start with Vanguard PA. With most robo-advisors, you fill out a short survey to determine your goals and risk tolerance. Vanguard takes some extra time to get to know you and set you on the right track.
You will schedule a video chat to talk to a Certified Financial Planner. Then you'll get a personalized plan that considers all your investments and retirement accounts outside your Vanguard account.
Vanguard Personal Advisor is perfect for investors with long-term goals who want to be more involved and add a human touch to a robo-advisor service. They are the best hybrid robo advisor available on the market.
If you can live without the human touch, they also offer Vanguard Digital Advisor, the same product but without human financial planners.
Unlike some of the other hybrid robo advisors on this list, however, they do not offer additional financial products and tools like a high-yield cash account, checking, credit cards, or a personal finance dashboard.
Pros
Unlimited Access to Human Advisors
Low 0.30% Fee, Down to 0.05%
Highly-Personalized Approach
$50,000 Minimum Investment
Vanguard is Highly-Trusted
Cons
Limited to Vanguard Funds
Not the Best Mobile Experience
No Other Financial Products or Tools
Paid non-client promotion. We may earn a small commission from sales generated from these links.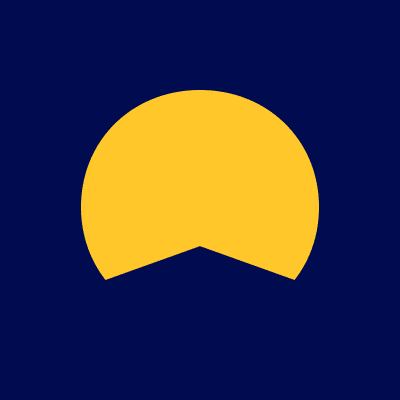 Best Overall Financial Planning
Minimum: $100,000 (no minimum for the basic plan)
Fee: 0.30% – 0.40%
Professional Guidance on Life Events
Betterment, the world's oldest and largest robo advisor, started in 2010. They have helped over 775,000 customers save money and grow their investment portfolios. Betterment offers a variety of investment management and money-saving tools.
Here, we focus on the benefits of Betterment Premium, the hybrid robo-advising service for accounts over $100,000.
Betterment Premium offers all basic plan features: in-depth automated investment advice plus access to professional human advisors. The fee for Betterment Premium is 0.40% for the first $2M and a reduced 0.30% for any funds over $2M.
With a premium plan, human Betterment advisors offer unbiased financial advice when you get married, have children, or plan to retire. You can also create a plan for your 401(k), real estate, and other investments outside Betterment.
Betterment Premium is a more full-featured financial product if you also want a high-yield cash account and other financial products. They also offer socially responsible and crypto investing.
The minimum balance for Betterment Premium is $100,000, but you can get their basic Digital plan for any balance, and the annual fee is only 0.25%.
Pros
Unlimited Access to Human Advisors
Low 0.30% - 0.40% Fees
High-Yield Cash Account
Socially Responsible & Crypto Investing
Life Goal & Retirement Planning
Cons
No Direct Indexing Available
No Borrow / Margin Loans Available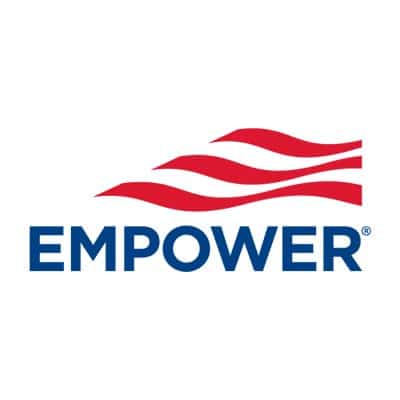 Best Comprehensive Financial Planning
Minimum: $100,000
Fee: 0.49% - 0.89%
Best Comprehensive Financial Planning
Best Personal Finance Dashboard
Empower (formerly Personal Capital) has gained popularity with its excellent free financial tools. Some people don't even realize that they provide comprehensive financial planning advice more in line with a human financial advisor than a robo advisor. But yet, they're still a hybrid robo advisor at heart.
Empower's Wealth Management services have a minimum account balance of $100,000. They are aimed at high-net-worth investors who prefer the in-depth financial planning that a traditional advisor offers, but at a reduced cost and with more advanced tools.
There are three levels of investment management services based on the amount of investable assets:
Investment Services: $100k - $200k
Wealth Management: $200k - $1M
Private Client: Over $1M

Empower offers access to Certified Financial Planners by phone and email. During your first call, you will discuss your investment goals, build a tax-efficient portfolio, and more.
Overall, Empower offers some of the best private wealth management on the market. The add-ons for Private Clients with $1M+ in investable assets are noteworthy and go above and beyond the average robo-advisor, such as a dedicated financial advisor, private equity investment options, estate planning, and more.
All plans include Smart Weighting, Tax Loss Harvesting, Intelligent Rebalancing, and Dynamic Portfolio Allocation. Empower also has a high-yield cash account and many other free financial tools you can play with.
The annual fee for the first $1M in assets is 0.89% and falls in tiers down to 0.49% for balances over $10M.
Empower is the best hybrid robo advisor for high-net-worth investment clients that prefer an in-depth financial planner and personalized investment strategy.
Pros
Unlimited Access to Human Advisors
High-Yield Cash Account
Socially Responsible Investing
Excellent Tax Strategy
Comprehensive Financial Planning
Best Free Personal Finance Dashboard
Cons
Much Higher Management Fees than Other Robo Advisors
Complicated Signup Process
Overkill for Most Investors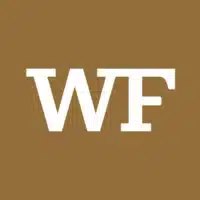 Best for WF Customers
Minimum: $500
Fee: 0.25% - 0.35%
Great for Wells Fargo Customers
Wells Fargo Intuitive Investor is the banking giant's toe-dip into the automated investing world. While many other investment management companies like Vanguard and Fidelity have their own successful robo advisors, those don't come with many features except for, well, investment management.
Wells Fargo, being the banking behemoth that it is, can combine their various other financial services, such as checking, savings, and loans, bundling all of your financial products into one place.
On top of that, they're able to include their existing Wells Fargo Advisors - human financial advisors - for no extra cost.
Fortunately for them, their service isn't half bad. A low $500 minimum deposit (it used to be $5,000) keeps the service accessible to nearly everybody, and its 0.35% management fee is on par with other hybrid robo advisors on the market. Existing Wells Fargo customers, depending on their account levels, can get a reduced management fee of 0.25% - 0.30% if they link their WF checking account to the service.
This makes Intuitive Investor a great add-on for existing Wells Fargo customers. But if you aren't a Wells Fargo customer already (or willing to become one), we think one of the other hybrid robo advisors is a better option, if you can meet the higher account minimums.
Intuitive Investor doesn't allow for a lot of portfolio customization, but it's great for investors who want a hands-off approach to passive investing.
Pros
Low Minimum Investment ($500)
Access to Human Financial Advisors
Reduced Management Fee for Existing Customers
Socially-Responsible Portfolio Options
Hands-Off Investing Strategy
Cons
Limited Portfolio Customization
No High-Yield Cash Savings Account
No Dedicated Mobile App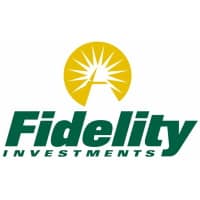 Best for Simple Needs
Minimum: $25,000 for Hybrid Service
Fee: Free up to $25,000, then 0.35%
Unlimited 1-on-1 Coaching Calls
Fidelity is another one of the biggest investment firms in the world, and it's no surprise that they offer a robo advisor. What does come as a surprise is that it's entirely free for balances up to $25,000.
With a user interface and website that looks like it was designed 20 years ago (and probably was,) the platform offers a free robo-advisor service for balances up to $25,000 and an account minimum of only $10.
Only after your account reaches a balance over $25,000 does Fidelity Go begin charging an annual management fee of 0.35%. Then you get access to a financial advisor you can call any time for help with investment decisions, portfolio management, and other financial advice.
The Fidelity Go robo advisor only invests in Fidelity Flex mutual funds, which have no management fees, but the account is limited to Fidelity funds only. Like Vanguard, it does not offer other services such as checking, savings, loans, or credit cards, unlike the other more modern hybrid robo advisors listed above. Still, this separation has its benefits if you don't want all of your accounts in one place.
Fidelity Go is one of the best robo advisors on the market for lower account balances and beginners since it's free, under $25,000, and managed by one of the biggest investment firms in the world. If you don't need a lot of customization but still like the idea of a human advisor holding your hand, give them a try.
Pros
Unlimited Access to Human Advisors
Free up to $25,000, then only 0.35%
Low-Cost Mutual Funds
Fidelity is Highly-Trusted
Cons
No Access to Human Advisor Below $25,000
No Financial Products or Tools
No tax loss harvesting
Outdated Online Platform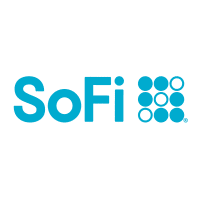 Best Multi-Financial Product
Minimum: $1
Fee: None
Access to many other financial products
After seeing the above, could you imagine that there's a hybrid robo advisor that has no fees at all? One that you can access human financial planners whenever you want, but wouldn't have to pay for?
SoFi, which stands for Social Finance, Inc., was born in 2011 by a team of Stanford graduates as a loan platform. They quickly expanded into nearly everything you can think of in the financial world, including insurance, cryptocurrency, refinancing, career services, loans, personal finance management tools, an online brokerage account, and now, automated portfolio management.
We admit, SoFi Automated Investing isn't the best hybrid robo advisor out there. Still, considering its dirt-cheap price and low account minimum, it's an excellent chance to play around in the world of robo advisors without much commitment.
When you set up your SoFi Automated Investing account, you can choose from five investing strategies ranging in risk level from moderate to aggressive. This is typical for a robo advisor, and SoFi will invest your money in ETFs based on your goals. SoFi will also review your account quarterly and rebalance your account if the investments aren't meeting your goals.
What sets them apart is that you can call up a human financial planner whenever you need to, to discuss longer-term financial goals. The advisor will undoubtedly try to sell you on their other, costlier financial products, so keep that in mind before investing.
SoFi Automated Investing is a good tool for new investors to dip their feet into the waters, but I wouldn't count on it as your only investment account, as it's missing many features that we would need to call it one of the top robo advisors out there.
Pros
Zero management fees
$1 minimum investment
Automatic rebalancing
Great for beginner investors
Access to financial planners
Cons
Limited portfolio customization
No tax-loss harvesting
No socially responsible investing
Is a Hybrid Robo Advisor Right for Me?
It's hard to imagine that they wouldn't be, especially considering the low cost and low barriers of entry. There are some example use cases we can touch on here:
Why You Might Want a Hybrid Robo Advisor
You're beginning your investing journey and want personalized investment advice to ensure you're doing everything right from the start.
You're a high-net-worth investor with a complex investment portfolio that needs specific attention.
You have multiple asset classes that you want to ensure work well together.
You don't want to give up complete control of your investment portfolio to a computer algorithm.
Why You Might Not Want a Hybrid Robo Advisor
You have a very simple portfolio that doesn't need customized planning.
You already know the ins and outs of investment planning and can do it all yourself.
You don't trust computers at all and want to stick with a human financial advisor.
Hybrid Robo Advisor Comparison Table
Hybrid Robo Advisor
Hybrid Robo Advisor
Vanguard Personal Advisor
Wells Fargo Intuitive Investor
Management Fee
Management Fee
0.30%
0.40%
0.49% - 0.89%
0.25% - 0.35%
0.35%
None
Account Minimum
Account Minimum
$50,000
$100,000
$100,000
$500
$25,000
$1
Tax-Loss Harvesting
Tax-Loss Harvesting
Yes
Yes
Yes
Yes
No
No
High-Yield Cash Account
High-Yield Cash Account
No
Yes
Yes
No
Yes
Yes
Socially-Responsible Investing
Socially-Responsible Investing
Yes
Yes
Yes
Yes
Yes
No
Crypto Investing
Crypto Investing
No
Yes
No
No
No
Yes
Conclusion
If you're not ready to give up your human advisor or are nervous about handing all your investment funds over to an algorithm, a hybrid robo advisor is exactly what you're looking for.
With fees as low as 0.30% for Vanguard Personal Advisor (and no fees in the case of SoFi,) there's really no reason not to.
If you have complex financial needs and want a more personal approach and dedicated financial advisors, Empower might be your best hybrid robo advisor option. They may be more expensive, but they're still cheaper than a human advisor and come with advanced technology and strategies.
For the rest of us, Vanguard Personal Advisor is the best hybrid robo advisor on the market, with Betterment Premium coming in at a close second. The nice part about Betterment is that they're also one of the top robo advisors overall, as their Digital plan has no financial barrier of entry and only a 0.25% annual fee.