We may earn a small commission if you sign up for a service or product from this page. This does not affect our rankings and it does not cost you anything. Learn more about how we make money and our review process on our advertising disclosure page.
The cryptocurrency market has seen unprecedented volatility over the years, making it a promising but risky investment option. As a result, many investors are turning to robo advisors to manage their cryptocurrency portfolios to access the world of crypto, with the stability of an actively managed portfolio.
These digital investment platforms use algorithms to automate investment decisions, providing investors with a more hands-off approach to managing their portfolios.
In this article, we'll be taking a look at the best crypto robo advisors on the market, based on their performance, fees, user interface, and security features.
Best Overall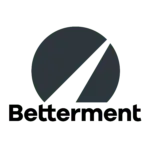 Account Minimum: $0
Advisory Fee: 1.0% Annually
Trading Fee: 0.15%
Four Crypto Portfolios
Excellent Banking Features
Best for BTC & ETH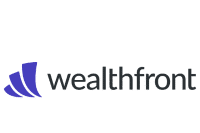 Account Minimum: $500
Management Fee: 0.25%
Trading Fee: 0.0%
$5,000 managed free
Free financial planning tools
Best Free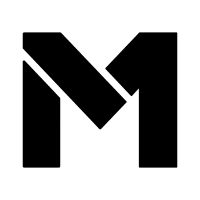 Account Minimum: $100
Management Fee: None
Trading Fee: 1.0%
Unique "Pie" Investing Concept
Extremely Flexible
We may earn a small commission from sales generated from these links.
What is a Crypto Robo Advisor?
A crypto robo advisor is an automated investment platform that uses algorithms to manage cryptocurrency portfolios on behalf of investors. Similar to traditional robo advisors, crypto robo advisors provide a more hands-off approach to managing investments, taking the emotion out of investment decisions and relying on data-driven algorithms to make decisions.
Best Crypto Robo Advisors
Now that we have covered the benefits of using a crypto robo advisor, let's take a look at some of the best options available today:
#1 Crypto Investing by Betterment (formerly Makara)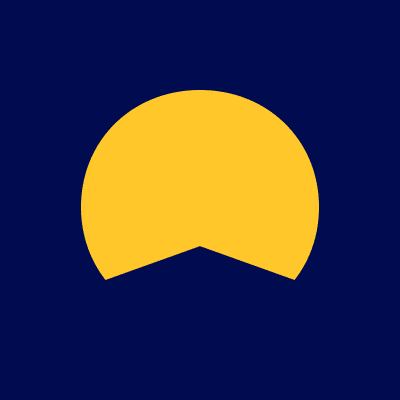 Best Overall
Account Minimum: $0
Advisory Fee: 1.0% Annually
Four Crypto Portfolios
Crypto Investing by Betterment, previously known as Makara, is our top pick for the best crypto robo advisor. It uses a clever combo of tech and expert advice to make a diverse mix of cryptocurrencies for your portfolio, depending on how adventurous you're feeling with your money.
You can choose between four selections of Crypto portfolios:
Universe: A broad selection of diversified coins across the crypto landscape.
Sustainable: A stronger focus on crypto assets using more sustainable practices.
Metaverse: Exposure to crypto assets focused on new digital experiences.
Decentralized Finance (DeFi): Assets offering decentralized financial services.

Betterment doesn't stop at crypto. The robo advisor has a solid reputation in the traditional money world too, offering automated portfolios, high-yield cash accounts, and services like tax-loss harvesting, retirement planning, and automatic portfolio rebalancing.
The platform is user-friendly, and security is top-notch, so you can rest easy knowing your money and data are safe. They also offer a Premium hybrid robo advisor, which comes with unlimited access to human financial advisors. Read our Betterment review here.
Betterment's crypto portfolio management fees are 1.0% per year, plus a 0.15% trading fee per trade. There's a $0 account minimum, and it includes automated rebalancing and risk and investment advice.
Even though their fees aren't cheap, we believe Betterment Crypto is the best robo advisor for investing in cryptocurrency.
Pros
Relatively low fee (1.0%)
Four crypto portfolios
Fully-automated
Safe & secure
Cons
Higher annual fees than some competitors
0.15% fee per trade
#2 Wealthfront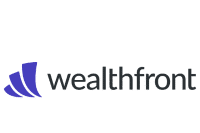 Best for BTC & ETH & Low Fees
Account Minimum: $500
Management Fee: 0.25%
$5,000 managed free
Free financial planning tools
Wealthfront is a big name in robo-advising. In fact, they're one of the best robo advisors on the market today, with market-leading banking and investment accounts, features you won't find at other robo advisors or trading firms, a great high-yield cash management account, individual stock trading, and much more.
Wealthfront becomes a crypto robo advisor in the form of exposure to the Grayscale Bitcoin Trust (GBTC) and Grayscale Ethereum Trust (ETHE). You can add them to your investment portfolio just like any other ETF, and they'll manage it all for you, tax-efficiently.
Of course, this means that you don't own the crypto directly, but through the fund instead, and your only options are BTC & ETH, which is the only reasons that Wealthfront doesn't earn the #1 spot on our list.
Having said that, this also means that Wealthfront's normal, very-low management fees apply: only a 0.25% annual fee, no matter your balance, and you get your first $5,000 managed for free by signing up with our link. Wealthfront has an account minimum of only $500.
Wealthfront's also got retirement accounts and financial planning tools to offer. With a very user-friendly platform and top-notch customer service, they're a great option for anyone, whether you're a crypto pro or a newbie.
Pros
$5,000 managed free (with our link)
Very low 0.25% Fee
Excellent Free Financial Planning Tools
Free Personal Finance Dashboard
Free Tax-Loss Harvesting
Free Stock Trading
Cons
Only BTC & ETH Available
No Human Advisors Available
Less Personalized Approach
#3 M1 Crypto (Free)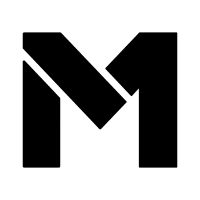 Best Free Robo Advisor
Account Minimum: $100
Management Fee: None
Unique "Pie" Investing Concept
Extremely Flexible
M1 Crypto mixes the old with the new, blending traditional finance with crypto investing. You can customize your portfolio or choose one made by pros.
This combo of traditional and crypto investments means you can dip your toes into the high returns of crypto while still keeping some safety nets.
M1 Finance offers even more, like fractional shares investing, low-cost borrowing, and high-yield checking. It's a one-stop shop for all your investment and financial needs.
And to top it off, M1 Finance is completely free, and offers additional features with its M1 Plus account. Apex Crypto, M1's custodial partner, however, charges a 1% or 100 basis points fee to all crypto transactions on purchases and sales, reflected in the execution price.
Pros
No Management Fees
Highly-Customizable Portfolios
"Pie" Investing Concept is Unique
All-in-One Financial Platform
Cons
1.0% fee per transaction
No tax loss harvesting
Limited customer support
#4 Shrimpy Advisory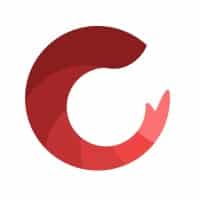 Runner-up for Automation
Account Minimum: $0
Management Fee: 1.20%
$20 Free Upon Signup
Unique "Crypto Basket" Feature
Shrimpy Advisory is a new robo-advisor specializing in automated crypto investing. It is specifically designed for beginners who can get started without any minimum deposit. Shrimpy considers a few factors, such as risk tolerance and investment timeline, to recommend a curated portfolio of cryptocurrencies that aligns with user goals.
One of the unique features of Shrimpy is its selection of "Crypto Baskets." These are carefully assembled collections of cryptocurrencies based on specific themes or sectors. Users can choose from baskets like Bitcoin and Ethereum, Utility, Blue Chip, DeFi, Layer 1, and Web3. Each basket has a unique allocation strategy and offers a different level of exposure to the crypto market.
Shrimpy Advisory also offers a dashboard where users can manage their deposits, withdrawals, track their portfolio performance, update their strategy, and view their trade history. There's an autopilot feature for those who prefer a more hands-off approach. With autopilot, Shrimpy will proactively manage your portfolio when the compositions of the crypto baskets change due to market conditions.
The pricing is straightforward, with a charge of 1.2% of the total cryptocurrencies under management annually. The fee is higher than most competitors, but if you're interested in automated crypto investing, the fee might be worth it.
We'll be keeping an eye on Shrimpy, as they might end up moving higher on our list.
Pros
Beginner-friendly with easy setup
No minimum deposit required
Customizable portfolios based on risk tolerance
Offers varied "Crypto Baskets" for diversified investing
Autopilot feature for hands-off portfolio management
Cons
Relatively high annual fee
Limited control for advanced users desiring more nuanced portfolio management
The platform may be too simplified for experienced crypto traders
#5 Titan Crypto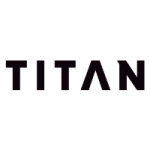 Good for Alt Investing
Account Minimum: $500
Management Fee: 0.70 - 0.90%
50/50 BTC/ETH Split
Titan Crypto brings a twist to the game with actively managed crypto portfolios. They've got a smart team using high-tech algorithms to keep up with the fast-paced investment market. This is great for maximizing returns and reducing risks.
Titan's minimum investment is $500, and only includes Bitcoin (BTC) and Ethereum (ETH) (50/50) in the portfolio since April 2023. Its fees range from 0.70% to 0.90%, depending on your account balance (it's 0.90% unless your balance is over $24,999). There is an additional 0.15% fee per transaction.
In addition to cryptocurrency management, Titan also offers traditional equity and alternative investing, and a high-yield cash account. Whether you're all about crypto or you want to mix it up with traditional investments, Titan has you covered. But they aren't for your beginner investor.
Since Titan's decision to sell off all altcoins and focus on a 50/50 BTC/ETH mix, which we don't necessarily disagree with, we don't think their management fees are worth the cost, since you could simply make this investment yourself through any crypto trading platform or with Wealthfront Crypto for much lower fees.
Pros
Low $500 Minimum Investment
Several Other Alternative Investments are Available
Cons
Only BTC & ETH Available
High Fees for the Portfolio
#6 CryptoSimple – Best in Europe
Best for Europe
Account Minimum: €0
Management Fee: 1.32% - 1.80%
Fully-Managed Portfolios
If you're a European and you want crypto investing without the headache, CryptoSimple is a good bet. They take care of the tricky stuff, creating a personalized portfolio based on how much risk you're comfortable with.
It works exactly how a traditional robo advisor works, except with cryptocurrency instead of traditional investments.
Plus, CryptoSimple offers educational resources to help you understand the crypto market better. It's all about making the process easy without sacrificing the potential for making some serious dough.
CryptoSimple offers three plans:
Onyx is 0.15% monthly for balances between €0 - 10K
Gold has a 0.13% monthly fee for balances above €10,000
Emerald goes down to 0.11% monthly for balances over €100,000

Yes, those fees are quite high, coming in at 1.80%, 1.56%, and 1.32% annually, respectively.
But if you're on a Gold plan or above, you also get goal-based planning and a team of financial advisors on your side.
Pros
Best Option for European Crypto Investors
No Minimum Investment Required
Fully-Managed Portfolios
#7 Coinrule (Automated Trading Bot)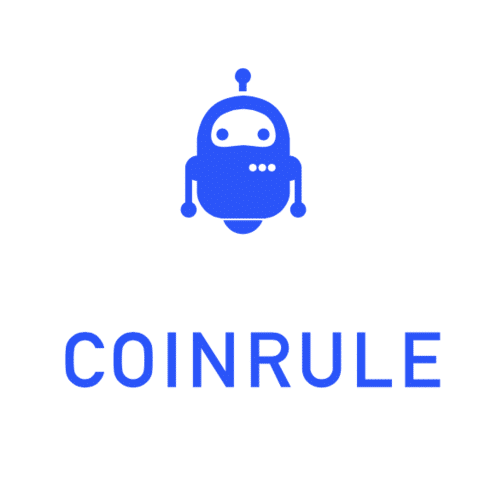 Best Crypto Trading Bot
Account Minimum: $0
Management Fee: Free - $5,399/year
Automated Crypto Trading Bot
Coinrule is a top choice for a crypto robo advisor because of its rule-based trading strategies.
While not technically a crypto robo advisor, you can set up automated trades and ride the market trends without having to be glued to your screen.
Coinrule also has a platform for testing out your investment strategies before you put real money into it. And with top-tier security and a user-friendly platform, it's a great all-around option for crypto investors.
Just don't expect truly managed crypto portfolios like you get with the true crypto robo advisors. Coinrule is more for active traders who want to set up automated trading rules.
Coinrule's basic account for beginners is free, and offers two live trading rules, two demo rules, seven template strategies, and up to $3,000 monthly trading volume. Their "Hobbyist" account runs $359 per year (about $30/month) and ups the numbers to seven live and seven demo rules, 40 template strategies, and up to $300,000 monthly trading volume.
They have two more plans available for higher-volume traders, running $719 and $5,399 yearly.
Pros
Free up to $3,000 monthly trading
Complex automated strategies
Fully automated your crypto trading
Cons
Only for experienced traders
Crypto Robo Advisor Alternatives
While crypto robo advisors can be a good fit for many investors, it's always good to explore other options. Here are some other alternatives:
Invest in Cryptocurrency on Your Own
Investors who are confident in their knowledge and skills can opt to trade cryptocurrencies directly on a crypto exchange platform. This can be a good option for those who prefer to have more control over their investments and are willing to put in the time and effort to stay up to date on market trends and news.
Cryptocurrency Funds
These funds provide exposure to a diversified set of digital assets through a single investment, similar to traditional index funds in the stock market. This can be a good option for those who want to invest in the cryptocurrency market but don't have the time or expertise to research and manage individual assets. As mentioned above, Wealthfront can do this for you on their platform.
Crypto Mining
For those who are tech-savvy and have the necessary equipment, crypto mining can be a profitable alternative to robo advisors. This involves using specialized hardware to solve complex mathematical problems and earn new coins as a reward. However, it can be a time-consuming and expensive process and requires a significant upfront investment in equipment and electricity costs. It's also not very eco-friendly.
Why Use a Crypto Robo Advisor?
Using a crypto robo advisor offers several benefits over a crypto trading platform. Robo advisors take a more hands-off approach to managing investments, making them ideal for time-pressed or inexperienced investors. They typically have lower fees than traditional trading platforms, reducing investment costs.
Robo advisors also mitigate risk by diversifying portfolios and using data-driven algorithms to make investment decisions, reducing the potential for emotional or impulsive investment decisions.
If you wouldn't enjoy staring at the crypto charts going up and down all day and making second-by-second decisions about whether or not to buy or sell a particular coin, but still want to diversify your investment portfolio into cryptocurrency, a crypto robo advisor is probably for you.
Should You Invest in Cryptocurrency?
Cryptocurrency has gained a lot of attention in recent years, and many investors are wondering whether they should invest in it. Here are some pros and cons of investing in cryptocurrency:
Benefits
Potential for high returns: Cryptocurrency has shown significant growth in recent years, with some currencies experiencing exponential increases in value. This means that there is potential for high returns on your investment.
Decentralized: Cryptocurrency operates on a decentralized blockchain network, meaning it is not controlled by any government or financial institution. This gives investors greater autonomy and control over their investments.
Lower transaction fees: Compared to traditional banking and investment platforms, cryptocurrency transactions typically have lower fees.
Risks
Highly volatile: Cryptocurrency is a highly volatile and speculative market, subject to sudden and extreme price fluctuations. This means that there is a higher risk of losing your investment.
Lack of regulation: Cryptocurrency is not currently regulated by most governments or financial institutions, meaning there is a higher risk of fraud or scams.
Security risks: Cryptocurrency wallets and exchanges are vulnerable to cyber attacks, putting investors' assets at risk.
Just like with any other alternative investment, we generally do not recommend placing more than 10% of your investable assets into cryptocurrency due to its highly volatile nature.
Conclusion
Ultimately, you'll want to consider crypto assets just like any other alternative investment. This means that if you already have a diversified portfolio of traditional investments, such as mutual funds and exchange-traded funds (ETFs), but want to start investing in some more exciting markets, cryptocurrency could be a great way to accomplish that and further diversify your investment portfolio.
And one of the best crypto robo advisors listed above would be a good way to manage that.
Always take into consideration your financial goals and investment goals, personal risk tolerance, and remember that the crypto market is historically volatile. Even the best crypto robo advisors aren't going to save you from crypto assets that crash.
Crypto Robo Advisor FAQs
What's the Best Crypto Robo Advisor?
Depending on your needs, we find Betterment Crypto and Wealthfront to be the best crypto robo advisors on the market today. Betterment offers the best actively-managed crypto portfolio, and Wealthfront offers exposure to two crypto funds for a very low fee. If you're in Europe, we suggest checking out CryptoSimple.
How Much Does a Crypto Robo Advisor Cost?
Most crypto robo advisor platforms charge an annual management fee of at least 1.0%. Our top pick for the best crypto robo advisor, Betterment Crypto, charges 1.0%. Wealthfront offers exposure to BTC and ETH for their normal pricing of only 0.25% annually.
Can I Make Money With Crypto Robo Advisors?
Yes, if you hold cryptocurrency in your portfolio and the crypto asset increases in value, then you will make money if the fees do not outweigh the gains.
Do crypto robo advisors guarantee returns?
No, crypto robo advisors do not guarantee returns, just like any other investment platform. The performance of your investments will ultimately depend on market conditions and the specific cryptocurrencies chosen by the robo advisor algorithm.
Can I withdraw my cryptocurrencies from a robo advisor platform?
Yes, most crypto robo advisors allow you to withdraw your cryptocurrencies. However, the process may differ from one platform to another, and some may require exchanging your digital assets back into fiat currency before withdrawal. Be sure to consult the platform's withdrawal terms before signing up.
How are crypto robo advisors regulated?
Regulations for crypto robo advisors vary depending on the jurisdiction and the platform's services. In some cases, they may be regulated as financial advisors or investment managers, while in other cases, they may not yet fall under specific regulatory frameworks.