We may earn a small commission if you sign up for a service or product from this page. This does not affect our rankings and it does not cost you anything. Learn more about how we make money and our review process on our advertising disclosure page.
When researching robo advisors and automated investment tools, there is probably a lot of terminologies thrown around that you're not familiar with. Automatic Rebalancing (also known as Automated Rebalancing, Automatic Investment Rebalancing, or one of many other similar variations) is likely one of those terms.
Automatic Portfolio Rebalancing is the process of automatically evaluating, then buying or selling assets within a portfolio to ensure that the portfolio as a whole is still in line with the financial needs and goals of the investor. This is done automatically by many robo advisors through the use of complex algorithms.
But before we dive into the inner-workings of how this works, let's look a little deeper into what Portfolio Rebalancing is as a general concept, and how it's done.
What is Portfolio Rebalancing?
In general, Portfolio Rebalancing is the process of moving funds between different investments to maintain the right balance for achieving financial goals.
No two investors are the same. For example, some investors may be:
Interested in acquiring funds to purchase a home
Interested in saving enough money for their retirement
Have a high or low risk tolerance
Interested in the best possible investment strategy
Interested in accumulating wealth for future generations
No matter what the age or intent of the investor, they all have one thing in common: they have to decide on an investment strategy before deciding where to place their funds. This is referred to as asset allocation.
If they're young or have a high risk tolerance, for example, they may choose to invest a large percentage of their portfolio into stocks and a lower amount into bonds. For someone closer to retirement or who can't handle the market fluctuations, they might place 90% of their portfolio into safer bonds.
As time moves on, the most essential part of asset allocation becomes maintenance. What this means is that the original balance of stocks vs. bonds during the initial purchase of a portfolio may not be right for the investor anymore. So then they must change the asset allocation based on their current needs. This is known as portfolio rebalancing.
Rebalancing a portfolio is something every investor should do during the time they are making investments. Some rebalancing is necessary to ensure the original allocation is adequately maintained. This type of Rebalancing often occurs because the goals of the investor change as time passes. The average investor becomes more conservative with their funds as they approach retirement.
The portfolio rebalancing algorithm will change along with the investor. The investor must also decide if they want to maintain their portfolio manually or consider automatic portfolio rebalancing. One of the most significant benefits of rebalancing a portfolio is keeping the risk factor under control. Maintaining the desired risk level may require the investor to take action.
A good example is an investor interested in investing 35 percent of his portfolio in Canadian stocks and an additional 40 percent in conservative Canadian bonds. The value of these assets can change as time passes. If one year later, fifty percent of his funds are no longer in Canada and just thirty percent are still in Canadian bonds, he must rebalance his portfolio.
The only way for the investor to maintain his desired level of risk is to do some rebalancing. This type of Rebalancing will remove some of the emotions from the process. It can be challenging to sell a portfolio when it rises. It is also hard to buy once the portfolio has fallen.
When the investor is forced to either buy or sell at a predetermined time, rebalancing the portfolio becomes nearly emotionless. There are faults for rebalancing a portfolio. If the investor hates math, it is challenging to calculate percentages, adjust balances, and get the correct reflection of the percentages. This type of individual should consider hiring robo advisors.
When an investor has a small portfolio, it can quickly become expensive to purchase and sell bonds and stocks every year. If the investor varies from their allotted target by even a tiny percentage, it may not be worth the cost or the trouble to rebalance the portfolio. A difference of even one percent can significantly raise the expense.
The Process of Rebalancing
There are many different types of Rebalancing because there are different kinds of investors. Automated Rebalancing is not the same as rebalancing automation and is often referred to as robo rebalancing. This is the Rebalancing of actionable and auto-generated trades. Rebalancing automation refers to the tools that make the process more efficient.
Rebalancing automation helps with the process, but automated Rebalancing reinvents the process and makes efficient fundamental changes possible for value proposition and scalability. This type of Rebalancing is not always fully automated. There are times when the robot will need help, usually for entirely different challenges than required by humans.
The most challenging tasks for humans can be automated relatively easily. These tasks include:
Trade-offs
Tax management
Social screens
Product customization
Transitions
Substitutions
Asset class customization
The most common issues for the robots include:
Bad data – unknown securities
File transfer failures
Late-processing of corporate actions
The quality of the analytics will not make a difference if the data is not useful. This means any automated workflow must have a process for handling issues with the integrity of the data. This generally means the affected accounts must be suspended until the problems with the data are resolved. This requires using the traditional process to generate the trades manually.
There are also certain situations where a manual override becomes necessary. The robot can take care of any complex combinations of constraints, transitions, and tax management. An excellent example of a unique situation is when a client calls and wants $1 million transferred the following week. This means the trading of the stock must be suspended. Temporary suspensions cause the most common overrides.
Robo Advisors Offering Automatic Rebalancing
There are a wide selection of advisors available, and each one has both pros and cons. The differences between some of the top advisors are defined below.
Wealthsimple
Wealthsimple has a zero dollar balance requirement. This is an excellent service for new investors due to the available human assistance and streamlined, no-fuss design. The best feature of the company among the robo competition are their SRI or socially responsible investment portfolios. This is nice for investors concerned with values-based investing.
One of their unique services are taxable investment accounts provided with tax-loss harvesting for free regardless of the account balance. Pros and cons include:
Pros
Free portfolio analysis
Free access to human advisers
Socially-responsible investment options
Free tax-loss harvesting
No account minimum
Cons
Limited free-management promotion
Higher account management fees
Limited personal finance tools
---
Wealthfront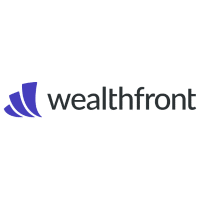 Wealthfront is one of the earliest and best-known robo advisors on the market. Their indexing service is exceptional, providing eligible accounts with a maximum of two percent per year for investment performance. The pros and cons include:
Pros
The first $10,000 is managed for free if you use our link to sign up
Daily tax-loss harvesting
Low ETF expense ratios
Direct indexing for accounts over $100,000
Rebalancing provided automatically
Cons
No discounts for large balances
No fractional shares
---
Betterment
There is a reason Betterment has maintained its status as the biggest independent robo advisor. They offer a powerful combination of affordable management fees, goal-based tools, and no account minimum. The pros and cons include:
Pros
No account minimum
Robust goal-based tools
Cons
Fractional shares limit un-invested cash
No direct indexing
---
Ellevest
Ellevest directs its marketing towards women. Their approach focuses on goals, longer lifespans, lifetime earnings, and the lower income of most women. The competitive advisory fees, zero dollar account minimum, and unlimited financial advisor access make this company a good choice for all investors regardless of their gender. The pros and cons include:
Pros
Low fees and account minimum
A portfolio mix to suit the needs of women
Goal-focused investing approach
Cons
No tax-loss harvesting
Few accounts are supported
---
SoFi Invest
SoFi Invest offers a lot of excellent features such as access to certified financial planners for free, rebalancing automatically, low-cost investments, and one of the lowest fees. Customers may also become eligible for bonuses for SoFi's other products. The pros and cons include:
Pros
A broad range of low-cost investments
Automatic Rebalancing
Very low management fees
Access to certified financial planners
Customer support
Cons
No tax-loss harvesting
Short track record
Limited account types
---
Schwab Intelligent Advisory
Charles Schwab turned up the heat with their Schwab Intelligent Advisory. This is a hybrid service created as a middle ground between Schwab Intelligent Portfolios, their existing robo advisor, and financial consultants for the online broker. The pros and cons include:
Pros
Access to financial advisors
Automatic Rebalancing
Wide ETF selection
Cons
High cash allocation
$25,000 account minimum
A minimum balance of $50,000 is required for tax-loss harvesting