We may earn a small commission if you sign up for a service or product from this page. This does not affect our rankings and it does not cost you anything. Learn more about how we make money and our review process on our advertising disclosure page.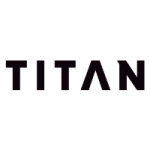 Titan Invest
Who is Titan Invest For?
Titan Invest is a great service for risk-tolerant investors with a higher net worth looking for high returns, direct ownership of companies, and hedge-fund-style investing.
Pros
Excellent Historical Returns
Hedge Fund-Style Investment Strategy
Low $100 Minimum Deposit
User-Friendly Mobile App
Referral Program
Cons
1.0% Fee is Relatively High
Limited Web/Desktop Version
Titan Invest is an automated investment advisor (a robo advisor) that offers everyday consumers the ability to invest like world-class hedge funds. While we still use the term "robo advisor" here, they aren't a typical robo like we're used to talking about. More on that later.
While Titan Invest (sometimes called Titanvest) is not itself a hedge fund, it offers clients a personalized hedge designed to protect capital in periods of protracted market downturns. In doing so, they aim to replicate the investment strategies of high-quality, long-term focused hedge funds and outperform the overall market return in the long run.
As of Q3 2021, Titan has over 30,000 clients and over $600 million in AUM (assets under management.)
But the differences don't just end there. Titan Invest has an in-house investment research team working behind the scenes for you. At every step of the way, their team of investment professionals provides in-depth videos, deep-dive reports, digestible market updates, podcasts, and more. Their goal is to keep you more informed about your investments than any other advisor in the world.
Titan Invest was launched in early 2018 by Clayton Gardner, Joe Percoco, and Max Bernardy. This robo advisor has a low minimum deposit, though the annual fee is higher than average. But before we get into the nitty-gritty in this Titan Invest review, let's talk about hedge funds in general.
Annual Fee
1.0% on balances over $10k, $5/month under $10k
Minimum Investment Amount
$100 ($500 for IRAs)
Total AUM (Assets Under Management)
$600 million+
Number of Clients
30,000+
Cash APY
2.0%
Headquarters
110 Greene Street, Suite 910
New York, NY 10012
Desktop App
Yes
Mobile App
Yes
Discounts
Win up to $10,000 (at least $25) per referral
Customer Support
Live support via email, phone, chat, and social media
Email
[email protected]
Phone
(908) 500-0207
What is a Hedge Fund?
A hedge fund is an alternative investment aiming to grow your capital while protecting ("hedging") from significant market declines. Hedge funds are investments designed to minimize risk and maximize profits, with particular attention to the part about maximizing profits. Although historically hedge funds have been shown to increase profits over the long term, keep in mind there are also some downsides to this style of investing as well.
Unfortunately, genuine hedge funds are only available to accredited investors, or those who have a net worth exceeding $1 million or assets exceeding $5 million.
But the hedging style of investing is available to anyone with the know-how. That's where Titan Invest comes in.
Titan Invest and Hedge Funds: What's the Difference?
Similar to conventional robo advisors, Titan creates and manages your investment portfolio. But instead of building a portfolio based on traditional ETFs, Titan will invest your portfolio in a selected group of individual stocks.
They currently offer four investment strategies: Titan Flagship, Titan Opportunities, Titan Offshore, and Titan Crypto. Each investment strategy has the same underlying investment philosophy: find 15-25 of the best companies in the world and hold on tight for the long run. The 15-25 stocks are chosen by the investment team using bottoms-up fundamental analysis, and a mixture of quantitative and qualitative analysis. In the case of Titan Crypto, they find around 5-10 of the most promising cryptoassets based on in-depth analysis and weigh them individually.
Each portfolio comes with an automated Personalized Hedge. The level of 'hedging' will vary depending on your preferred risk tolerance (Aggressive, Moderate, or Conservative) after opening an account. Even though the hedge is not a guarantee of not incurring any losses, it may help mitigate potential losses when market volatility strikes.
All four investment strategies are fully automated and will adjust according to a quantitative comparison of Titan's performance vs. the S&P 500 for Flagship, the Russell 2000 for Opportunities, the MSCI World ex-US Index for Offshore, and Bitwise 10 Large Cap Crypto Index for Crypto. If your investment portfolio is declining significantly for a while, the service will move more of your capital into the hedge, and vice-versa. It's important to point out that selecting a conservative approach will increase the amount of your money invested in the hedge relative to the twenty(ish) stocks.
Screenshots
Titan Invest's Fees & Costs
Titan charges an annual advisory fee of 1.0% for accounts worth over $10,000, or $5 per month for accounts under the $10,000 mark. While this does seem like a high fee compared to other services, it's also important to note that Titan does not charge performance fees. Conventional hedge funds charge anywhere from 15% to 20% in performance fees, on top of the management fee, which is commonly 2%.
They also have a referral program that earns you between $25 and $10,000 per referral (more on that below.)
You can open an account and start investing with Titan Invest right away, as they have a low $100 minimum investment. This means you can sign up and start using the platform to give it a try before throwing all your money into it.
The real value of super-low minimum deposits is only in the ability to try out the platform before investing a more substantial amount later on. But keep in mind that for accounts under $10,000, the same $5 per month fee applies, so if you like the platform, you'll want to be sure to invest a larger amount to balance out the fee.
About the Annual Fee
We reached out to Titan to know more about their fee structure and this is what they have to say:
"When it comes to fees, we believe "you get what you pay for," and our clients would agree. For 1% annual fee, clients have the opportunity to outperform the market over the long run by investing in only the highest quality growth co's (as we believe our strategy identifies) and they stay more informed on their investments than anyone else with original research created by our dedicated investment team."
Considering that Titan Invest provides an in-depth investment research team working for you, plus a personalized hedge aiming to minimize losses in downturns, the higher-than-average annual fee could be worth it, especially if Titan continues to perform as it has been (more on performance later.)
Referral Program
Titan Invest revamped its referral program in October 2021. For every friend you refer to Titan, they receive 100 days free trial, and you get an entire Titan portfolio of stocks or crypto worth anywhere between $25 and $10,000 deposited directly into your account.
There are no limits to the amount you can win, and your referral link is already built into your account.
Costs vs. Other Robo Advisors
How much does Titan Invest cost compared to other robo advisors? Many robo advisors offer more services or lower fees for higher account balances. Wealthsimple, for example, drops their annual fee from 0.50% to 0.40% and adds features like VIP airline lounge access and a personalized financial planning session for accounts over $100,000.
We would like to see Titan offer some extra incentive for investing more money into their services, whether it be a reduced fee, additional features, or both.
Account Types and Services
Titan Invest has three different investment strategies for your portfolio – Flagship, Opportunities, and Offshore. All three options are distributed evenly among 15-25 stocks. If you invest $5000, each stock will get a $250 investment. So if the price of one stock is $100, you would get 0.25 of a share of that company's stock. This makes you a direct owner of the stocks in your portfolio.
Flagship
Titan Flagship is their large-cap growth strategy, focusing on identifying 20 top-performing companies and aiming to out-perform the S&P 500. The annualized return of the Titan Flagship Portfolio is 22.1% as of Q1 2021.
Flagship is the default investment strategy open to any account balance over $100.
Opportunities
Titan Opportunities is their small/mid-cap strategy, in which they identify 20 smaller companies they believe will out-perform the Russell 2000. This fund was only started in August 2020, but its 2020 return was 57.3%.
You can invest in Titan Opportunities once your account balance reaches $10,000.
Offshore
Titan launched their Offshore strategy in April 2021. Offshore invests in 15-25 international companies in emerging and developed markets that pass Titan's rigorous standards.
You can invest in Offshore once your account balance reaches $10,000 or you make two or more referrals (bringing your effective annual fee down to 0.50% in the process.)
Crypto
Titan Crypto is the world's first actively-managed cryptocurrency investment strategy, and was launched in August 2021. The Crypto portfolio consists of around 5-10 cryptoassets, weighted based on Titan's assessment.
Currently, Ethereum (ETH) is weighted the strongest, as Titan is quite bullish on this cryptocurrency. They're also invested in Cardano (ADA), Bitcoin (BTC), ALGO, LINK, and UNI.
Retirement (Traditional & Roth IRA, 401(k))
In September 2019, Titan announced they are offering Individual Retirement Accounts (IRAs) as part of their Retirement offering.
As part of this service, Titan will allow you to set up or roll over a Traditional or Roth IRA with the same benefits as Titan's Individual Investment portfolios. That is, the same automated management, same annual fee, same style of investing like hedge funds, and the same referral program to lower your fees, but with all of the added potential tax advantages of an IRA. You can also roll over your 401(k) or 403(b) retirement accounts, and they have a concierge system in place to help you roll those into your Titan account.
We think this is a great move, and allows investors without individual taxable accounts to get in on a high-performance hedge fund-like investment portfolio. Note that due to regulations, you cannot invest in Titan Crypto with your retirement accounts; you'll need to have a brokerage account for this.
Titan Cash
In July 2022, Titan announced their Titan Cash high-yield savings account for Invest members. As long as you have a minimum of $1,000 invested with Titan, you can open a Cash account that offers an industry-leading 2.0% APY.
That's significantly higher than most other robo advisor's cash accounts and drastically higher than your average US savings account, which sits at an embarrassingly low 0.08% as of July 2022.
All funds are FDIC insured for up to $250,000, and Titan will pay the balance into your Cash account every month.
Titan Invest Performance and Historical Returns
Titan Invest was only launched in 2018, so it's tough to discern historical performance and returns over such a short period of time.
However, Titan has seen a very high rate of return since inception, usually far-surpassing the performance of their target funds.
Titan Flagship Performance
As we mentioned, Flagship aims to beat the S&P 500 with its 20 large-cap stocks with an average market cap of $500 Billion. It has, with a cumulative return of 99% after fees since its inception in August 2018, versus the S&P 500's 72.4%:
Titan Opportunities Performance
The Opportunities strategy, available to clients with at least $10,000 invested, is Titan's U.S. small/mid-cap growth strategy aiming to outperform the Russell 2000. They do this by investing in carefully selected companies with a market cap below $10 Billion. By doing this, they hope to catch the "next big thing", and so, far they've done a great job:
It was only created in August 2020, so while we don't have a lot of data, its performance in 2020 returned 57.3% with a cumulative return as of July 2021 of 66.4%, compared with the Russell 2000's 41.8% return from the same time period:
Titan Offshore Performance
The Titan Offshore portfolio is Titan's newest strategy, introduced in April 2021. Offshore aims to beat the MSCI World ex-US index. It has underperformed so far, with a loss of -5.9% compared to its benchmark's gain of 2.0%:
See full performance disclaimers at the end of this review and on Titan's website.
Titan has also earned a number of awards and accolades from various outlets:
"Top Investment Advisor of 2020", U.S News (source: U.S News)
"Best Robo-Advisor" award at the 6th Annual Benzinga Global Fintech Awards (source: Benzinga)
#1 Ranked Robo-Advisor for equity returns and total portfolio, 2020 (source: Robo Report Q4 2020)
#1 Ranked Robo-Advisor for equity returns and total portfolio returns Q3 2020 (source: Robo Report Q3 2020)
#1 Ranked Robo-Advisor for equity returns and total portfolio returns Q2 2020 (source: Robo Report Q2 2020)
#1 Ranked Robo-Advisor for equity returns and total portfolio returns Q1 2020 (source: Robo Report Q1 2020)
#1 Ranked Robo-Advisor for equity returns and total portfolio returns Q4 2019 (source Robo Report Q4 2019)
Safety & Security
Is Titan secure? Titan Invest uses bank-level 256-bit encryption and Secure Sockets Layer (SSL) to process your data, so it's safe. Your accounts are also SIPC-insured for up to $500,000.
Flexibility & Diversification
With the advent of hybrid robo advisors and personalized investment services, determining a service's flexibility is getting tougher still.
With Titan, your portfolio is invested strictly in twenty top-performing stocks. This means you are a direct owner of the stocks in your portfolio. This is in contrast to some other robo advisors that invest exclusively in mutual funds or ETFs. So while you may be looking for broad diversification with some more general investment advisors, investing with a company like Titan is not meant for that – it's made for a specific purpose, and that's what they provide.
Their objective is to compound your capital at the highest rate possible over the long term, so Titan uses 20 high-quality stocks and a personalized hedge vs. a handful of ultra-diversified ETFs or mutual funds.
Ease of Use
Titan is only fully available via a mobile app. You can download the app in the Google Play Store and Apple App Store. Titan has a beta version available on desktop but is still working on the full web app. The mobile app is easy to use and has an excellent interface. It starts by supplying the necessary information like your name, social security number, email address, home address, and date of birth.
You then link your investment account to your bank account to make an initial deposit, or you can use wire transfers to fund your account. You can also use the mobile app to make automatic deposits in weekly, biweekly, or monthly increments to make sure you're growing your portfolio effectively.
Conclusion
We hope you now have some insight into how choosing a hedge fund-like investment service can be a smarter move in a relatively volatile market. But this level of service doesn't come cheap when compared to other robo advisors. A better comparison may be Titan versus alternative managed investments (e.g., hedge funds) – and on that basis, they're a great value.
Since Titan is still a relative newbie in the investment world, it's hard to say how far this technique can sustain your investment portfolio in the long run. However, early results seem promising, and their in-depth investment research with regular email updates, live support via email, phone, chat, and social media, are differentiated offerings we haven't seen from any other robo advisor. We also love that they offer an expert-driven cryptocurrency investment strategy, which is a unique offering.
Overall, we like the idea of a hedge fund-like robo advisor since it aims to compound your capital at an above-average rate of return over the long term while protecting you from significant losses in a down market. And so far, they've exceeded our expectations. Plus, Titan gives smaller investors access to a type of investment research and portfolio management service usually only for those with a high net worth.
Disclaimer: BestRoboAdvisors.org has entered into a referral and advertising arrangement with Titan Invest and receives compensation when you open an account or for certain qualifying activity which may include clicking links. You will not be charged a fee for this referral and Titan Invest and BestRoboAdvisors.org are not related entities. It is a requirement to disclose that we earn these fees and also provide you with the latest Titan Invest ADV brochure (PDF) so you can learn more about them before opening an account. By signing up for Titan from this page, you acknowledge your receipt of the Wrap Fee Brochure (PDF) and Solicitor Partner Compensation Disclosure (PDF). In addition, you understand the new account opening requirements. Solicitors may receive compensation for funded account openings on the Titan app that occur through this referral landing page.