We may earn a small commission if you sign up for a service or product from this page. This does not affect our rankings and it does not cost you anything. Learn more about how we make money and our review process on our advertising disclosure page.
Wait, what? Did you say "free stock trading"? I have so many questions!
First of all, aren't robo advisors supposed to be about not trading stocks and having the service do that part for you?
Yes, it is, and the Wealthsimple robo advisor isn't going anywhere. But Wealthsimple as a company are about offering multiple services for personal finance. In addition to their bread & butter robo advisor, they also offer a high-yield savings account for their Canadian and US customers. In Canada it's called Wealthsimple Cash and offers a very high 2.44% APY. In the US, it's called Wealthsimple Save and still offers a high APY. These are a better type of savings account in which to hold your rainy day fund for a much higher interest rate than your typical bank.
What is Wealthsimple Trade?
Wealthsimple Trade is a new service designed for investors who want to be more hands-on with their portfolios. It's a mobile app that lets you place unlimited commission-free, zero-fee trades on over 8,000 stocks and ETFs in the Canadian and US exchanges. While you should never bet your entire portfolio on individual stock trades, it's nice to be able to choose specific stocks that you like as a supplement.
With major banks and brokerages charging a ridiculous $5-10 per trade, this is certainly a welcome change.
How are They Making Money?
It's not actually very expensive for brokerages to place a trade for you, and with that $5-10 your'e giving the brokerage firm for each one, they're pocketing pretty much all of it.
But they have to make money somewhere, right?
Since you can trade over 8,000 stocks and ETFs on Canadian and US exchanges, Wealthsimple Trade takes a cut from the currency exchange when you make a US trade (current market + 1.5%).
They'll also be offering premium features down the road which will cost money.
And let's be honest, the more money you have with a company, the more likely you are to keep using their services (assuming you're happy with them). And the more money they have, the more money they make.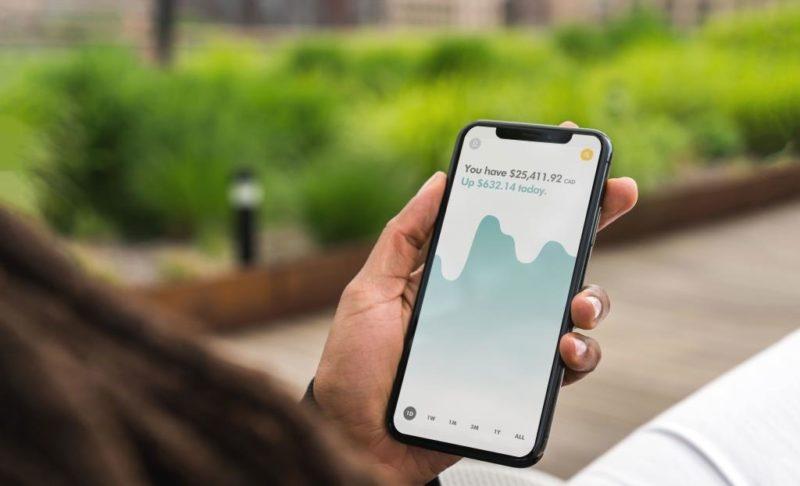 What's the Catch?
There is one caveat: Currently, Wealthsimple Trade is only available to Canadian customers. I'm guessing they'll expand the offering to the US and UK market once the dust settles, like they did with their robo advisor, but don't hold me to that.
Should I use the Robo Advisor or Trade?
The Wealthsimple robo advisor is an automated investing tool. This is for people who can't or don't want to bother learning all the investment jargon or don't want to manage their own portfolios.
But some investors like to be more active in their trading activities, and that's where Wealthsimple Trade comes in.
It should be a supplemental tool to your investments, not your primary channel.
Because as we all know, you should always diversify your investments and never rely completely on individual stock trading.
So if your'e using Wealthsimple Trade, you should probably be using an automated robo advisor as well.
Where Do I Sign Up?
Just head over to their signup page, read more about the service, and when you enter your phone number to set up the account they'll send you a link to download the app and get started!
What do you think about this new service?